Those of us who lift weights don't typically get much help from our fitness watch in terms of actually tracking a workout properly, and that's true of the Apple Watch - but a new sensor that might be inbound for a future model could really help here.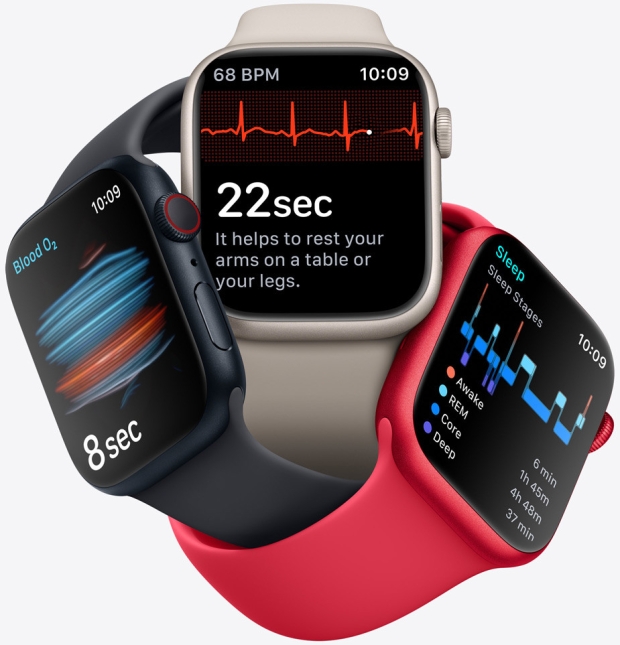 MyHealthyApple spotted a job listing in which a future strain sensor is mentioned, floating the idea that this could be an addition for an Apple Watch down the line.
As it stands, Apple's Workout app's strength training feature only tracks active calories and heart rate, which is a pretty limited set of data to work out how much you're exerting yourself when lifting a weight. Sometimes even with heavy weights, your heart rate won't go up that much necessarily (certainly not as much as when hitting the cardio hard).
A strain sensor would measure variations in resistance of the skin when lifting a weight, measuring the force you're using (hopefully to an accurate degree). Certainly that'd give you more of a measurement of the stress of a weights workout than going off heart rate.
Apple's job ad asks for engineers with "exposure to analog electronics, preferably mechatronic systems utilizing actuators, temperature sensors, strain gauges, and photodiodes."
Such a strain sensor could help those in the gym more accurately determine when they are maxing out - in sets of reps going to failure - and perhaps lessen the chance of pushing a bit too far and injuring something.
A future Apple Watch could also help in terms of measuring your range of motion with each rep, pinpointing if, for example, as you fatigue, you are going through a lesser range of movement.
At any rate, just having a more accurate breakdown of how strenuous a workout has been will help in terms of tracking your lifting progress over time, as you look to ramp up weights (or reps, or both) with a typical progressive overload strategy.