The world's most powerful space telescope has spotted a question mark-shaped object lurking out in deep space.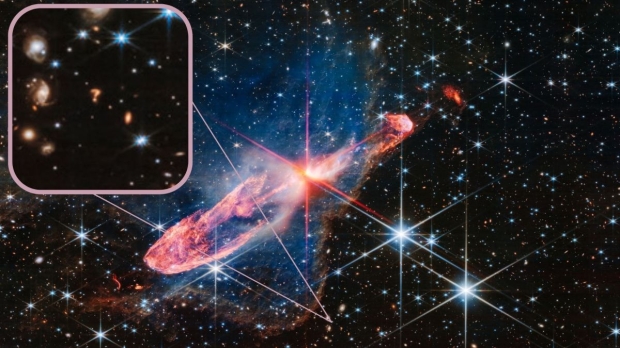 That telescope is none other than the European Space Agency's and NASA's James Webb Space Telescope, which Has been conducting rampant observations of the universe since it began scientific operations on July 11, 2022. The question mark was spotted when the European Space Agency released an image on Wednesday of two actively forming young stars located 1,470 light years from Earth within the Vela constellation.
In the background of this image, The space agency pointed out the question mark-shaped object, which at the time, researchers were unable to explain. However, some clues have presented themselves, and it has to do with the object's color. Researchers now suspect that the object is actually a pair of galaxies merging together that just happened to be in the shape of a question mark. The interactions between these two galaxies have resulted in the strange shape, according to representatives from the Space Telescope Science Institute.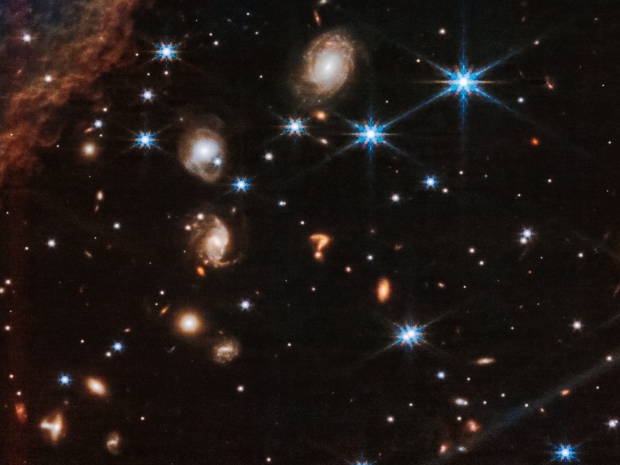 However, this theory is far from confirmed as researchers have said that this may be the first time an object of this shape has been discovered in the universe, and due to its rarity, follow-up observations would be required to determine exactly what it is.
"The two distinct features could easily be merging galaxies in the background, with the upper part of the question mark being part of a larger galaxy getting tidally disrupted," said Matt Caplan, an assistant professor of physics at Illinois State University to Space.com. "Given the color of some of the other background galaxies, this doesn't seem like the worst explanation. Despite how chaotic mergers are, double lobed objects with curvy tails extending away from them are very typical."