Microsoft has halved its Xbox Game Pass promotion to just 14 days, the newly updated subscription website has confirmed.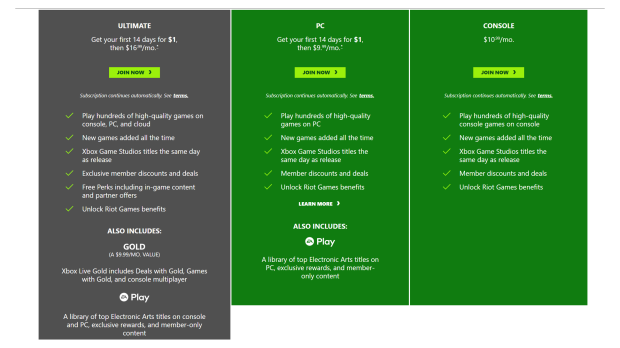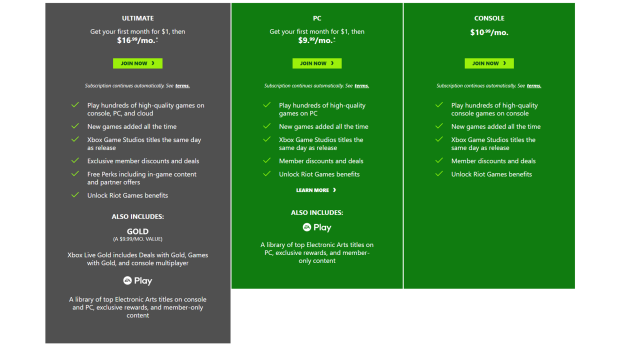 Shortly before the FTC lost its federal case against the Microsoft-Activision merger, Microsoft increased the price of its Game Pass subscription; Game Pass Ultimate was raised $2 to $16.99/month, whereas Game Pass on console was raised to $10.99. The price hike skewed the Xbox LIVE Gold conversion ratios, and also brought back the popular $1 trial of Game Pass Ultimate.
Now a few weeks after the introduction of the promo, Microsoft has quietly changed the promotional period for the $1 trial. Users can now only get 14 days of Xbox Game Pass for $1 instead of the full 30 days that was previously offered.
The timing here is interesting. Starfield is set to release on September 6, and our findings indicate the game is expected to significantly contribute to record-breaking Q1 revenues for the Xbox games division.
What's more is that Microsoft just announced plans to scrap Xbox LIVE Gold entirely. The subscription will now be replaced with Xbox Game Pass Core, which gives everything that XBLG offered alongside access to a pool of specific titles.
Microsoft is using Game Pass as the main delivery mechanism to drive games revenues for its first-party content and overall video games business.
In the FTC v Microsoft trial, we learned quite a bit about the importance of Game Pass, and that Xbox's financial teams routinely conduct analyses based around subscriptions versus game sales, whether it be cannibalization or a means of stemming any potential losses from exclusivity.
Game Pass is a recurring business model wherein consumers do not own the content that they access through the subscription, but can indeed buy the games separately at a discounted rate. Microsoft is all-in on digital services and subscriptions, and Xbox has been shifting towards this model since the unification of consoles and Windows PCs, which heralded Game Pass' introduction in 2017.