According to internal forecasts published by Microsoft CFO Amy Hood, the Xbox games division is expected to deliver record-breaking revenues in Q1 FY24.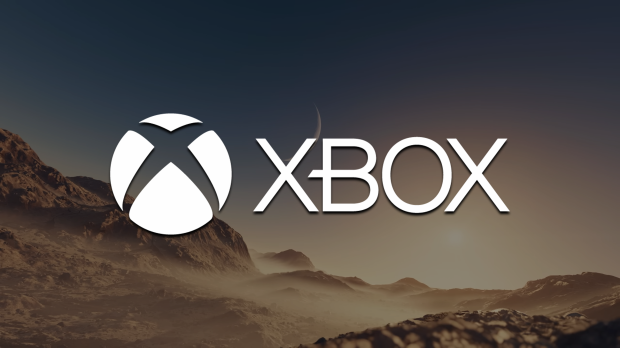 Xbox could start a new year with record-breaking earnings, or at least that's what Microsoft thinks will happen. In its Q1 outlook for Fiscal Year 2024, the company believes total Xbox gaming revenue could rise by "mid-single digits". That's up to a 5% increase over Q1 FY23, which was the best-ever first quarter in Xbox history at $3.610 billion in revenues.
Assuming Xbox is able to achieve this goal, then Microsoft's gaming segment could pull in $3.791 billion in Q1 FY24, driven by content and services growth. Based on the top-end targets of the forecast, the content and services segment could also break $3 billion for the first time ever in a Q1 period.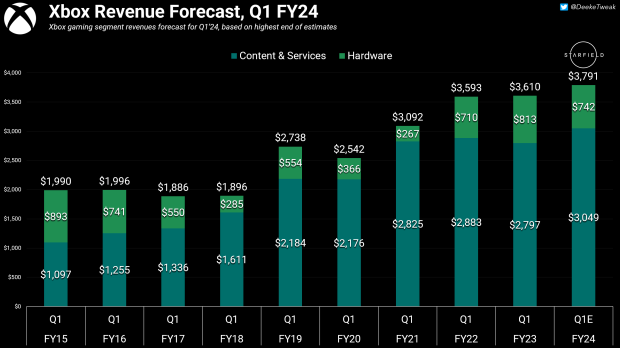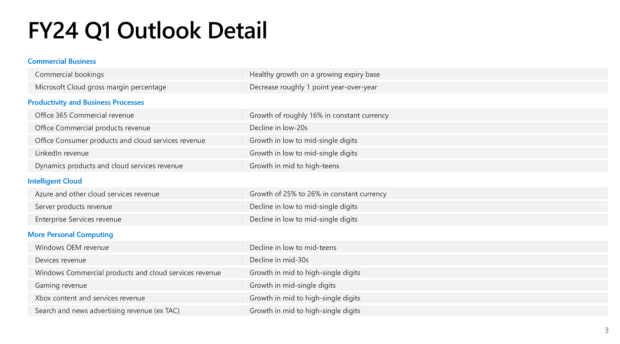 Microsoft's Q1 period runs from July - September, and considering Bethesda's latest RPG launches at the tail-end of the Q1 period on September 6, it's possible that Starfield's launch could be a strong contributor to this growth. If the game does well, it could spark significant Game Pass sign-ups and purchases across Xbox, Steam, and the Microsoft Store that carry over into the Q2 holiday period that runs from October - December.
While Microsoft management is optimistic, it's possible that Xbox doesn't hit these targets. The games division missed projected forecasts for the entirety of FY22, and also missed projected earnings for Q4'23, with total-year Xbox revenues reducing by $746 million throughout last fiscal year.
Apart from Halo Infinite, Starfield is by far the biggest marquee first-party Xbox game in recent memory and could be a big driver for Game Pass subscription sign-ups, game sales, and overall engagement and user retention.