Baldur's Gate 3 is a smash hit on PC and has achieved astronomically high player counts on its launch day.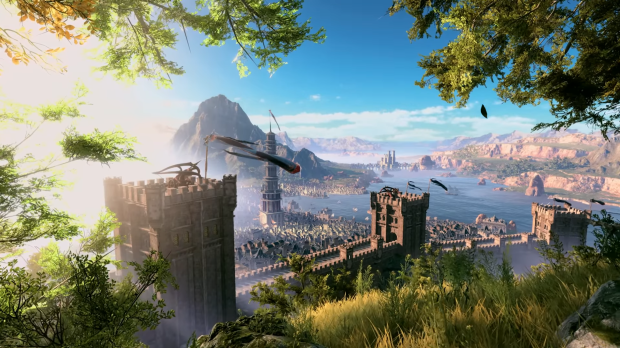 After six years of development and multiple delays, it's finally here. Larian's epic D&D RPG, which continues the grand fantasy Baldur's Gate saga, released today to massive fanfare and applause. Baldur's Gate 3 is doing so well on Steam that it has risen to the second most-played game for the day, surpassing DOTA 2 and second only to the mighty Counter-Strike GO.
At the time of writing, Baldur's Gate 3 had over 472,000 players on Steam, clearly indicating early launch success for the cRPG. The game is currently sitting at a 89% positivity rating, and hit an all-time peak of 472,136 players in its first 24 hours of launch. Not bad for a release day.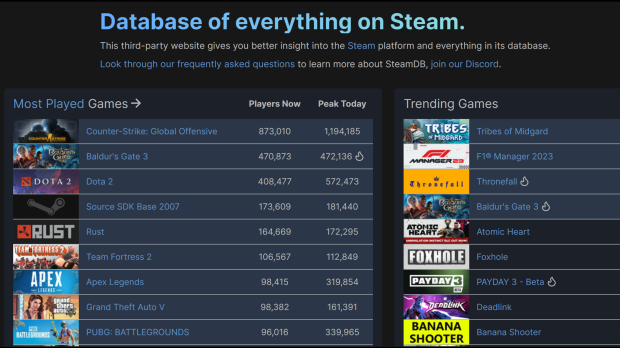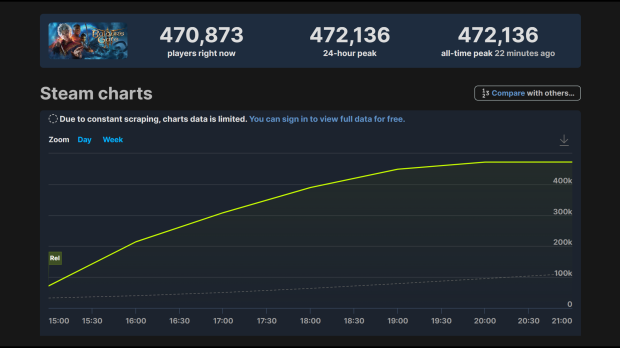 Sven Vincke, who leads Larian, had this to say about Baldur's Gate 3's launch:
It's hard to express how much love went into creating Baldur's Gate 3. For over six years, more than 400 of us poured our hearts and souls into making this, helped by over 2.5 million Early Access players who spent countless hours giving us feedback.

The result is a beautiful, rich universe where you can escape from your daily worries, experience adventure and wonder, and have many many cool and exciting encounters. It's a place where your identity and choices matter, where surprise lies around every corner, and where your agency is truly rewarded.

I'm super proud of what our team accomplished and I hope you will have an incredible amount of fun exploring what we prepared for you.