Baldur's Gate 3 is set to launch imminently - in an hour, in fact - so if you're about to take the plunge with the RPG, what do you need to do?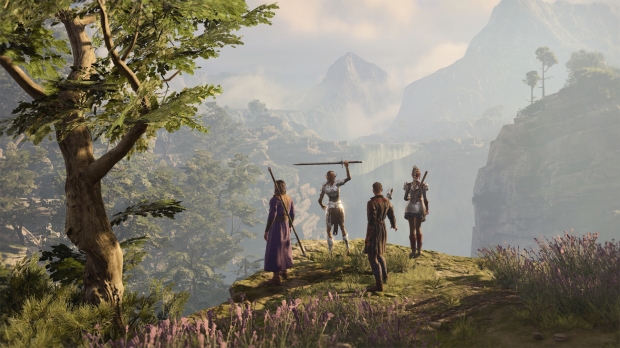 PC Gamer spotted that the developer has put together a six-step checklist to ensure that players of the early access correctly prepare their PC for the launch day 122GB download and installation.
So, the first thing you need to do is delete your early access save games, and player profiles, as these won't work with the release version of Baldur's Gate 3.
To do this, don't just delete the save folder in the game directory, as that could cause problems with cloud saves later.
What you need to do is go to 'Load Game' in the main menu, click through old campaigns, then select 'Delete Campaign' for them.
After deleting all that, you must then uninstall the early access version of Baldur's Gate 3. And following that process, make sure you delete your mods, too.
Larian notes:
"After uninstalling the game, check your Baldur's Gate 3 installation folder and your AppData folder for Baldur's Gate 3 to ensure there are no remaining folders for mods."
That's all that is required for preparing your drive to receive the full download and installation imminently.
However, when you do install Baldur's Gate 3, the developer recommends you do so on an SSD for the best results from the RPG. In fact, this is "highly recommended" no less, for good performance levels.
Finally, you're advised to update to the latest driver for your graphics card, which will have all the necessary fine-tuning to again ensure a more robust (and stable) performance from Baldur's Gate 3. Oh, and you can also check the game's FAQ (via the launcher) for solutions to common problems, should you run into any hitches.
And that's it - you're good to go. On the performance front, also don't forget that for those with NVIDIA RTX GPUs, the game will come with DLSS 2 support right out of the gate.
That'll make quite a difference to frame rates, as we've seen, with NVIDIA providing some examples of major boosts delivered by DLSS 2. For example, with an RTX 4060 Ti, you'll get around 78 frames per second (fps) with DLSS turned on, compared to 35 fps with the feature off. And, of course, there's none of the controversy around frame generation tech, too.
Baldur's Gate 3 also comes with support for DLAA (Deep Learning Anti-Aliasing) on the NVIDIA side.
As for frame rate boosting for those with AMD GPUs, the developer has promised FSR 2.2 support is inbound and set to arrive in September, so that's not too far off.