The excitement around Baldur's Gate 3 is rising, as the RPG is now about to be released - it's out tomorrow, in fact - but that launch could be a less than ideal affair on Steam, at least in one respect.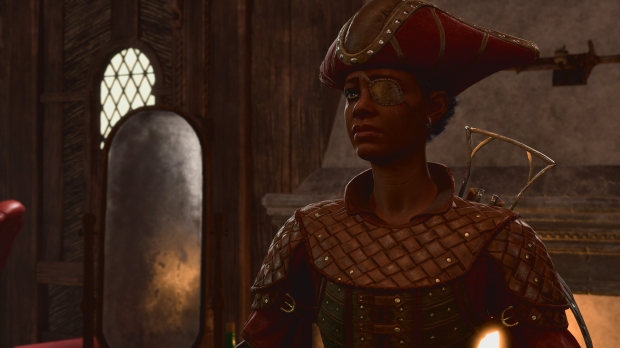 We've just heard that players who've preordered the game on Steam will not be able to preload Baldur's Gate 3 on their PC, and it's a big old download to have to sit through for launch day.
The install size is around 122GB, in fact, which amounts to a lot of drumming of fingers for those who don't have an ultra-fast broadband connection.
Up until now, developer Larian Studios has sat on the fence when it comes to questions about whether there'll be a preload, not saying for definite either way.
Now, however, as PC Gamer spotted, we have a clarification making it clear that preloading won't be an option.
In a community update from Larian on Steam, the dev noted:
"Baldur's Gate 3 will launch on August 3rd at 5pm Gent time, or your non-Belgian timezone equivalent as shown above [11am ET]. There will be no pre-loading of the game before then."
This is basically because Steam can't implement a preload with Baldur's Gate 3 already being present on Valve's gaming platform (it's been in early access testing for quite some time, of course).
Larian clarifies a couple of other points here, too. Firstly, that if you've been playing in early access, your saved games will not be compatible with the release version of Baldur's Gate 3. Too much has changed with the finished product, and as a result, the developer notes that you're much better off starting from scratch anyway.
Also, for those who have bought a Windows PC key and want to switch it to a Mac, Larian assures us that purchases on Steam (and GOG) offer access to either the Windows or Mac version. Baldur's Gate 3 won't be arriving for a while yet on Apple computers, mind, so you're going to have to be even more patient on that front.
Steam Deck owners might also be wondering if Baldur's Gate 3 is going to be playable on the handheld. Happily, the answer is yes, and we're told it looks 'rad' on the SteamOS-powered portable. Indeed, Larian reckons that the game will have verified status on launch day, so you'll be good to go right off the bat.
Some other good news for those readying themselves for Baldur's Gate 3 on PC: we just heard from NVIDIA that DLSS 2 and DLAA (Deep Learning Anti-Aliasing) will be ready on day one of the game's launch. With DLSS turned on, at 4K resolution, NVIDIA observes gamers should see around 78 frames per second (fps) with an RTX 4060 Ti, as opposed to 35 fps with the feature switched off.
Larian also said it's working on getting FSR 2.2 up and running, but that won't happen until early September, most likely.