World of Warcraft actually performs better in certain ways than Call of Duty, a new report from the European Commission has found.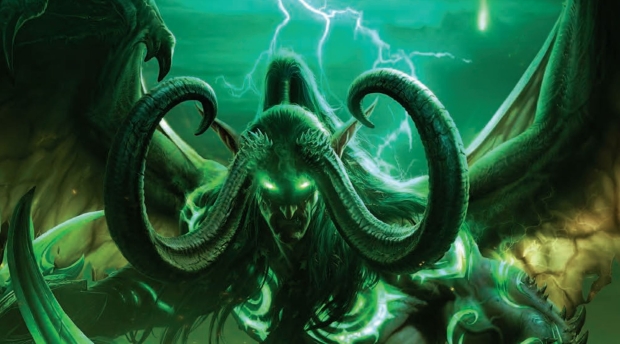 Blizzard's World of Warcraft MMORPG is one of the most popular games on the planet. It has millions of recurring subscribers, and according to the European Commission's findings, it's the only game of its type "able to extract a monthly fee."
The latest report from the EC outlines the Commission's thoughts, reasoning, and rationale behind its decision to approve the Microsoft-Activision merger. The document thoroughly outlines the different phases that were involved in its assessment, and nestled in the report is an interesting mention about how Activision's franchises compare to one another.
According to the EC's findings, which were based on voluminous data provided by both Microsoft and Activision, World of Warcraft actually has better per-user engagement and monetization than Call of Duty.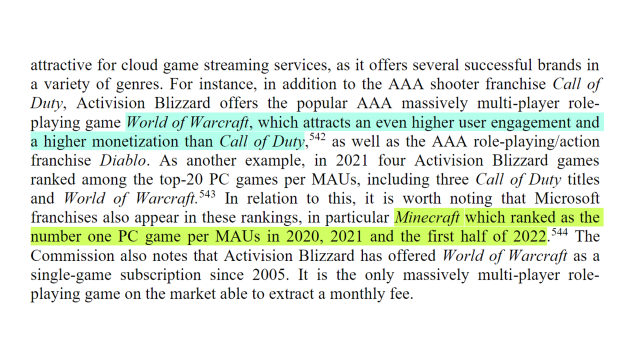 On the surface, this is surprising. How could the MMO beat the $31 billion Call of Duty franchise?
It makes more sense when we consider World of Warcraft's business model. The game is subscription-only, so anyone who's actually playing World of Warcraft is being monetized. Theoretically, the same could be true for Call of Duty because it's a buy-to-play game, but there's discrepancies in regards to pricing. It all depends on how the EC defines monetization--is it recurring revenues over time past a game's sale?
What's more is that World of Warcraft has an even higher user engagement than Call of Duty, which is also surprising. But again, most of the people who play WoW do so for a period of time, whereas users who play Call of Duty are said to mostly drop off after a few matches. In short, WoW has a more dedicated user base due to its subscription model, MMORPG framework, and heavier emphasis on social connectivity and long-term play, whereas Call of Duty is more of a fleeting action-based experience.
World of Warcraft is one of Activision Blizzard King's top 3 biggest franchises. Along with Call of Duty and Candy Crush, World of Warcraft helped the company earn $7.22 billion in 2021.