A new report from scientists published in the journal PLOS Genetics details a 46,000-year-old worm being brought back to life by researchers inside a petri dish.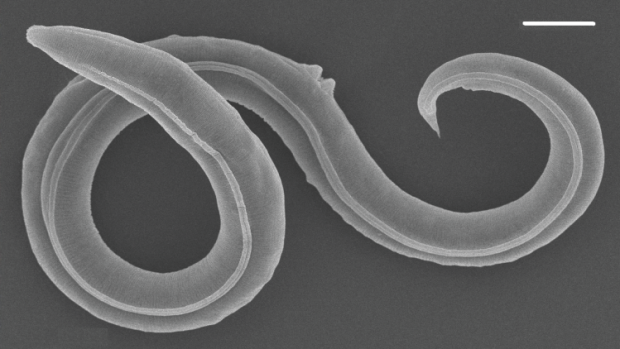 The team of researchers explained in the recently published study that the roundworm was discovered in Siberian permafrost that dates back 46,000 years, and after the worm was defrosted, It began having babies, or more specifically, engaged in "reproduction, development, and repair." So how did this worm survive? According to the team of researchers, the worm was suspended in animation through a process called cryptobiosis, a state in which all metabolic processes are paused.
The researchers were able to take a sample from the worm's genome and discovered it belonged to an "undescribed species," which has now been named Panagrolaimus kolymaensis. Deep sea biologist Holly Bik said It's reasonable to estimate there are millions of nematode species suspended in the animation in various environments such as ocean trenches, tundras, deserts, and volcanic soils.
To illustrate how little scientists know about the total count of species within a specific environment, Bik says that researchers have only found 5,000 different types of marine life. However, William Crow, a nematologist at the University of Florida, said that there is a chance that this worm could be extremely common that no one has gotten around to officially documenting.
"However, it very well could be a commonly occurring nematode that no one got around to describing yet," Crow said.
"Altogether, our findings demonstrate that nematodes evolved mechanisms potentially allowing them to suspend life over geological time scales," the PLOS Genetics paper said