NVIDIA's GeForce RTX 3080 Ti launched with 12GB of VRAM back in 2021, and as is the case with all GPU models, the company went through various revisions before landing on the version that hit retail markets. One of these was a GeForce RTX 3080 Ti with 20GB of VRAM that was scrapped at the last minute - to the point where partners were already producing 20GB RTX 3080 Ti cards.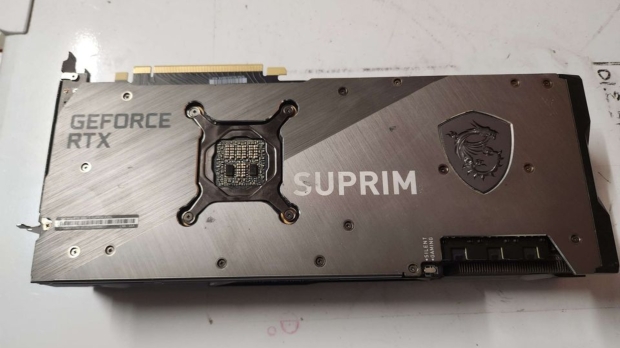 Instead of scrapping these GPUs and not being sold at retail, these rare GeForce RTX 3080 Ti 20GB variants were sold to crypto miners through third-party channels. One of these partner cards was the flagship MSI GeForce RTX 3080 Ti SUPRIM X 20G - which has popped up for sale (via Facebook Marketplace) in Sydney, Australia.
The current listing price is AUD 1,100 (around USD 735), with the seller noting that it's an "extremely rare collector's item as NVIDIA canceled these a month before release." As for why the card was ultimately canceled, it probably came down to the additional production cost - so the model pivoted to the 12GB configuration we see today.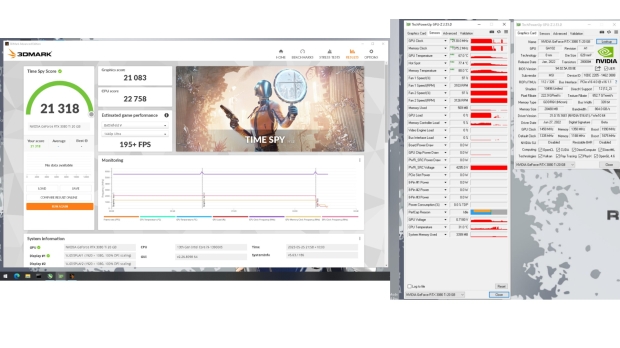 The MSI GeForce RTX 3080 Ti SUPRIM X 20G for sale is in working condition, with "some scuff marks from the previous owner." The seller includes several images in the listing, including a 3DMark Time Spy benchmark result with a respectable score of 21,318. The GPU-Z screenshot also confirms the GPU specs, from the Ampere GA102 chip to 10,496 CUDA Cores and 20GB of GDDR6 memory.
Without official drivers or support from NVIDIA for this model, it's expected that this GPU is running with custom or modified software.