YouTube has rolled out a new feature to YouTube Premium subscribers that enables video playback speed to be increased much easier.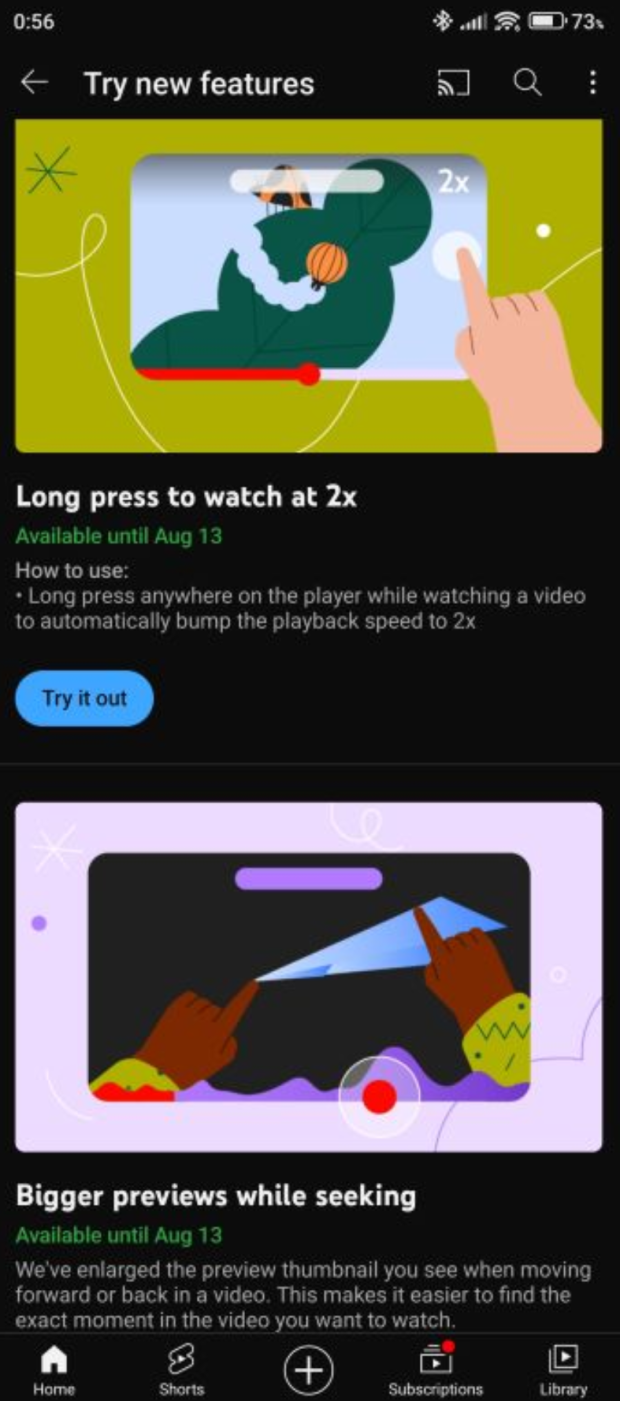 The new feature will be greatly appreciated by users that are avid podcast or lecture listeners, especially considering the ease of access to the new feature. According to reports from 9to5Google, to adjust playback speed now users need to press the screen, navigate and press the settings option (gear icon), then select the desired speed. YouTube's new feature only requires users to hold down on the video for two seconds, as this will enable 2x speed playback.
Once the gesture is completed YouTube will notify the user with a "Playing at 2x speed" message at the top of the window. Notably, this new feature is only available for YouTube Premium members and is currently undergoing a testing phase that will end on August 13. If you are interested in testing some of YouTube's coming features you can opt in here.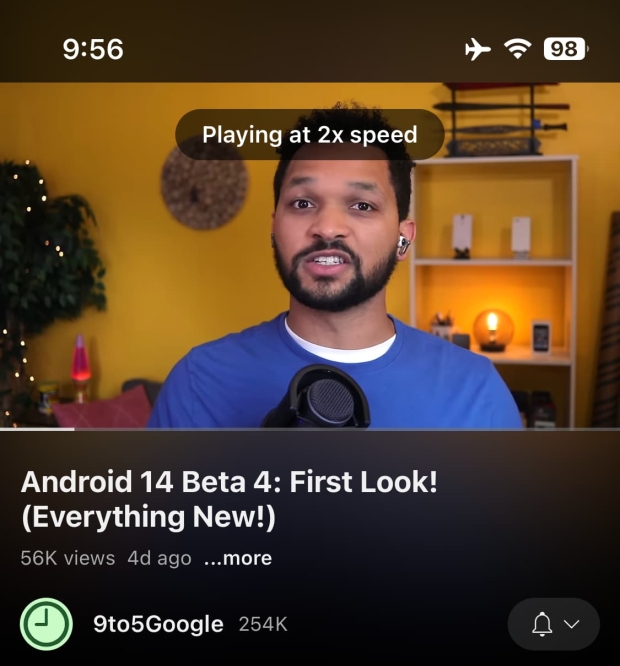 Long press to watch at 2x

Available until Aug 13

How to use:

Long press anywhere on the player while watching a video to automatically bump the playback speed to 2x
In other YouTube news, Google is also testing a feature that stops users from using ad blockers. According to reports accounts will have a limited amount of videos they can watch with an ad blocker enabled. After three detections of the ad blocker the video player will be disabled for the account. For more information on that story, check out the below link.