The European Union has announced new regulations around using batteries in all devices to promote recycling and reuse and improve waste collection. It will come into effect in 2027, and one provision that stands out is that "portable batteries incorporated into appliances should be removable and replaceable by the end-user."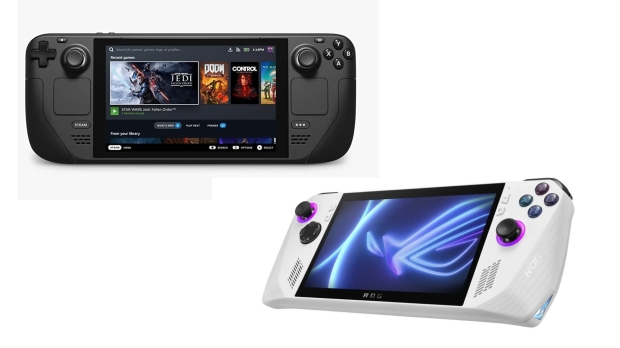 The announcement adds that having the new regulations in 2027 represents "sufficient time for operators to adapt the design of their products to this requirement." And with that, it will affect the production and sales of smartphones in the region, including those from Apple, as well as portable gaming devices like the Nintendo Switch, Steam Deck, and ROG Ally.
The new regulation has been on the cards for some time, and with it affecting everything that uses a battery, there will probably be some pushback from device makers whose products don't feature the option to remove and swap out batteries.
The huge EU market could lead to a fundamental redesign of the iPhone and iPad to accommodate the new requirements, not to mention push companies like Nintendo to alter the physical design and make-up of its next-generation still-to-be-announced Nintendo Switch 2 console. Plus, Valve with its Steam Deck. Just take a look at the steps required to remove the battery in a Steam Deck or iPhone 14 - 21 Steps for the Steam Deck and 30 Steps for the iPhone 14.
Some reports, like this one at 9To5Mac, point out that Apple might claim it's already complying with the regulations and litigating the issue in court - dragging things over several years. As removing the battery on something like the iPhone requires dozens of steps and physical tools, a bare minimum solution could be to have all of that available to consumers.
This is due to the following wording found in the documentation stating "A portable battery shall be considered readily removable by the end-user where it can be removed from a product with the use of commercially available tools, without requiring the use of specialized tools, unless provided free of charge with the product."
With existing gaming handhelds like the Steam Deck and Nintendo Switch, setting aside future models outlet Overkill.wtf cites a source within the EU who said, "The batteries of gaming handhelds are covered by the batteries and waste batteries regulation."
Could this lead to big changes to hardware as we know it? Potentially, and possibly increase costs to include removable batteries. There's a general consensus that the new regulation will only affect new products released in 2027 and beyond. To avoid potential conflict, Nintendo must get the Switch successor out before then - unless it's being designed with a removable battery in mind.