Hogwarts Legacy players will be glad to know they can now push their graphics to the absolute limit with the Ultra Plus Ultimate Visual mod.
The mod comes from "ElAnalistaDeBits", who has posted a video showcasing an epic side-by-side of the differences between vanilla Hogwarts Legacy and the modded version. The mod clearly provides gamers with massive visual improvements in various aspects of the game, such as increased global illumination, reflections, ray tracing, and ambient occlusion.
Hogwarts Legacy already looks fantastic, as showcased by the vanilla version of the game, but with this new mod from "ElAnalistaDeBits," the game's graphics have been taken to a whole new level. However, gamers should know that these graphical improvements will come at a cost to in-game performance. Judging by the massive improvements, it can be safely assumed you will need a higher-end PC to fully enjoy the mod without suffering from low FPS.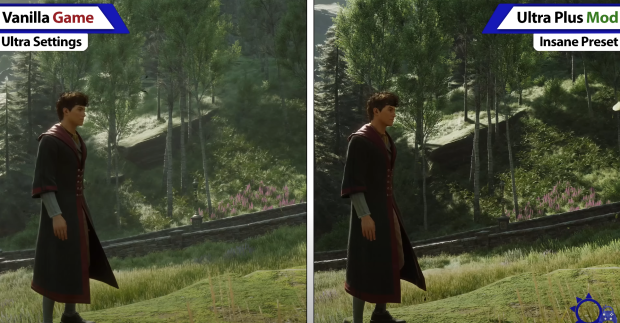 Check out the mod here.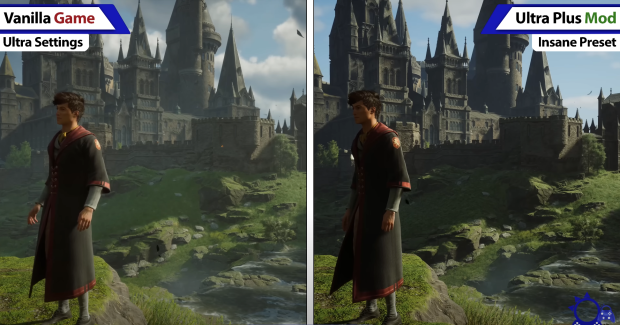 Fixes all performance problems:
Fixes broken LOD definitions in Hogsmeade and elsewhere

Reduces memory usage

Improves stability

Reworks the texture streamer to fix hitches/stutters

Fixes slow texture loading

Completely disables Chroma SDK plugin (DLL)

Makes the game playable even on lower-end PCs!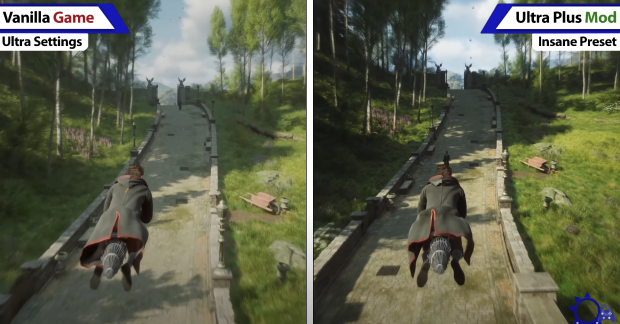 Dramatically improves game visuals:
Forces higher than cut-scene visuals for the whole game

Fixes noisy raytraced reflections

Enables global illumination (either RTGI or SSGI)

Enables raytraced water (optional)

Enables raytraced shadows for the whole map

Improves screenspace reflections

Removes the sepia look (optional)

Adjusts contrast / washed out look

Fixes blurriness

Enables TAA Gen5 (which is used extensively in DLSS also)

Improves the sky and clouds above cut-scene quality

Improves lighting on the ground cast from the sky

Enables raytracing integration with particle FX (Insane only)

Hand-tunes all in-game graphics settings (see what they do below)