Valve's Team Fortress 2 is still going strong, with the free-to-play multiplayer shooter being a Steam staple since it first launched in 2007. The team-based shooter where players take on various roles is iconic and one of the main inspiration points for games like Overwatch from Blizzard.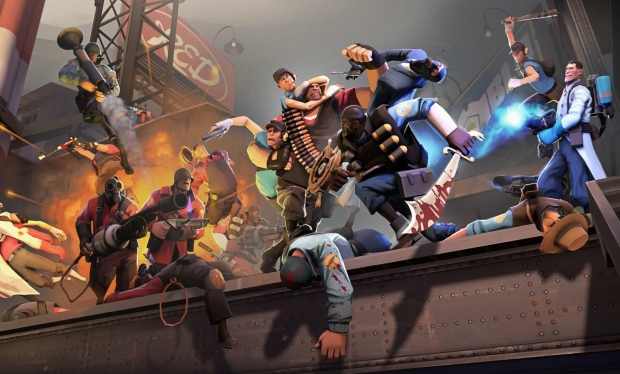 And Team Fortress 2 just got one of its most significant updates in years, with the Summer 2023 update bringing 14 new community maps to the game, 25 new community-contributed cosmetic items, and a bunch of general fixes.
Valve noted that Team Fortress 2 was set to receive a major update in February, though a lot of the credit here definitely goes to the community that helped create all the new content. And if you're wondering just how popular a multiplayer game from 2007 can be, right now (as of writing), 192,249 people are playing Team Fortress 2 - with the all-time peak concurrent player count of 207,533 recorded in the past 24 hours, too, per SteamDB.
Team Fortress 2 is currently sitting at number three on the most played games on Steam as of July 12, behind other Valve multiplayer hits Counter-Strike: Global Offensive and Dota 2.
Here's a look at the Summer 2023 update, with full patch notes and fixes ready to view on the official site. The update will be applied automatically the next time you fire up Team Fortress 2 - which for me will be the first time in years.
Team Fortress 2 - Summer 2023 Update
Featuring 14 new community maps: Sharkbay, Rotunda, Phoenix, Cashworks, Venice, Reckoner, Sulfur, Hardwood, Pelican Peak, Selbyen, VSH Tiny Rock, VSH Distillery, VSH Skirmish, and VSH Nucleus

Added the Summer 2023 Cosmetic Case

Contains 25 new community-contributed items

Added 6 new community-contributed taunts to the Mann Co. Store

Taunt: Killer Joke

Taunt: Star-Spangled Strategy

Taunt: The Head Doctor

Taunt: Tuefort Tango

Taunt: The Road Rager

Taunt: The Killer Signature

Added 20 new community-created Unusual effects

12 new effects for Unusual hats

8 new effects for Unusual taunts

Added the Summer 2023 War Paint Case

Contains 10 new community-created War Paints that make up the Summer 2023 Collection

Has a chance to give a taunt Unusualifier as a bonus item

All cosmetic and taunt cases will grant Summer 2023 Unusual effects instead of their normal Unusual effects during the Summer event. This does not include crates.

The Summer event runs through September 15th, 2023