It's a common belief that DRM in PC game releases, specifically the popular Denuvo Anti-Tamper anti-piracy software, adversely impacts performance. If a PC game is rocking DRM, you're looking at a noticeable drop-off in performance compared to a version of the same PC game without DRM-a pirated copy.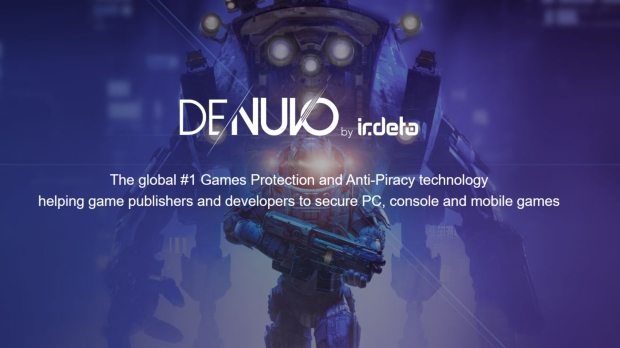 The Denuvo platform is owned by digital security company Irdeto, who bought Denuvo in 2018. In an interview with Ars Technica, Irdeto Chief Operating Officer of Video Games Steeve Huin, said, "There is no perceptible impact on gameplay because of the way we do things." Adding that anti-piracy measures are a benefit to both game publishers and players as it ensures that it protects investments and leads to more games in the future.
"Whether people want to believe it or not, we are all gamers, we love gaming, we love being part of it," Steeve Huin says. "We develop technologies with the intent to make the industry better and stronger." Translation, the people behind Devuno have a different take and want to prove it.
Still, there's enough anecdotal evidence comparing a game before and after Denuvo was removed in a patch, showcasing that the absence of DRM led to better performance. There are also benchmark results that show little to no difference. Regarding improved performance, Steeve Huin notes that different versions mean different builds with patches, bug fixes, or new features, which could push performance in either direction.
Irdato is working on a program to deliver two identical versions of a game to media outlets, one with Denuvo Anti-Tamper and one without, and plans to begin the rollout in a few months. The hope is that these independent benchmarks will showcase that "performance is comparable, identical" and lead to more widespread trust for DRM and what it means for performance.
It's worth highlighting that performance when it comes to DRM isn't everything, as there have been cases where games have been unplayable on specific hardware due to Denuvo or inaccessible as servers go offline. Also, DRM gets in the way of things like mods which require full access to a game's files.
Denuvo Anti-Tamper can be found in several recent high-profile PC game releases like Street Fighter 6, F1 23, and Star Wars Jedi: Survivor.