In the closing arguments of the FTC v Microsoft federal preliminary injunction case, Federal Trade Commission lawyer James Weingarten summarizes the ways in which the Microsoft-Activision merger could harm consumers.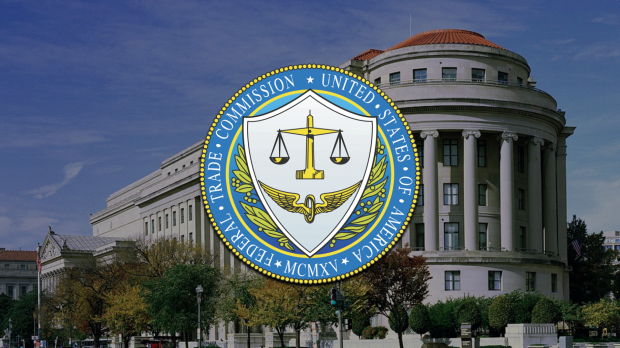 The FTC believes the $68.7 billion Microsoft-Activision merger would harm competition in the video games market across multiple dimensions, including the high-performance console market and the subscription & cloud gaming market.
Throughout the case, we've heard testimony from key witnesses that reveal the various methods, strategies, and scenarios employed by the Xbox games business to gain a competitive edge across all dimensions of the gaming market, and how Xbox plans to use Activision to further its plans to eventually deliver over $32 billion in revenues and become the market leader by 2030.
This case attempts the examine the fluid and rapidly-changing video games market and use that lens to gauge the potential anti-competitive effects that may arise in an effort to justify a preliminary injunction from federal judge Jacqueline Scott Corley. The FTC seeks to acquire such an order to stall the combining of Microsoft and Activision until it can complete its Phase III investigation.
If the order is granted, the FTC could tie up the merger plans with years of litigation and proceedings, potentially causing Microsoft to abandon the merger.
In an effort to show and understand the anti-competitive harms that the FTC has identified throughout the 5-day evidentiary hearing, I've compiled parts of the FTC's closing arguments in the below transcript.
Here is a quick summary of the harms that could arise as a result of the merger as it pertains to consumers and competitors:
Sony could be harmed by a reduction in quality and a delay of Activision-Blizzard games as a result of Sony withholding devkits from the publisher; Sony does not want to provide devkits or early access/privileged information to AB on a post-merger basis because Sony is worried about supplying trade secrets to a competitor
Consumers could be harmed by a reduction of choice if full Activision-Blizzard games are withheld (full foreclosure) or content is made exclusive to Xbox (partial foreclosure).
Consumers could be harmed if Activision-Blizzard games ship late on PlayStation as a result of the late devkits (harm to Sony could also harm consumers, especially people who play games on Sony platforms).
The cloud gaming market could be harmed as Microsoft dictates growth of the market through Windows OS licensing; the theory is that Microsoft "picks and chooses" who it will make cloud deals with. Microsoft made deals with NVIDIA, who runs the largest cloud gaming competitor with GeForce Now, and "sweetened the pot" by offered a Windows Addendum agreement that may have significantly lowered the Windows OS licensing costs required to operate GFN, in exchange for approval and signature of a 10-year licensing agreement with Microsoft that could be seen as a form of a behavioral remedy.
Harm in the Console Market
FTC The merger is permanent, Judge. Once they decide to merge, they come together. We heard about the harms, for example to Sony, in terms of optimization.

Corley We're concerned about the harm to consumers.

FTC We aren't here to protect Sony, we are here to protect consumers. If the deal goes forward, Sony delays shipping development kits to Activision, Sony will be delayed to shipping games to consumers.

FTC Mr Ryan talks about delaying dev kits, he is concerned about providing sensitive information to competitors. (this includes zenimax and mojang, not just minecraft)

Corley That's a point, let me ask Mrs. Wilkinson.

MSFT I believe it is only about Minecraft, not others. As you know there is not PS5 version of Minecraft, the other games, Minecraft legends and Minecraft Dungeons, are on PS5. The withholding of the devkits is their decision. This is not because they're not getting harmed. they think that is some kind of information that Xbox can use against them.

Corley Microsoft provides devkits to Sony, and there is no testimony they delay? I would say PlayStation is the more...

FTC I don't think we have testimony either way.

MSFT It was Mr. Ryan's choice, it was again a business strategy he can pursue. But as a market leader, to somehow say he doesn't want to get those games on this platform at the same time when he is making a judgement not to get those games on the market...

Corley Sony is making its decision for its own consumers.

MSFT That is not a behavior that is caused by us and not a competitive harm.

FTC We're talking about harms to the marketplace, and a competitive and strategic response does not nullify the harm. The fact that Microsoft owning Activision, that a rational competitive response is that 'I cant give you my devkits...'

Corley How do I know its a rational response?

FTC In the hypothetical, Xbox has the games, Sony is only hurting itself by not giving the devkits. The only reason it would do that is because it's worried if it gave up the secret sauce on the console. To the consuming public, now your game is later.

Mrs Wilkinson said no evidence of partial foreclosure, I ticked with a list of partial foreclosure, optimization, security etc. Mr. Ryan's declaration discussed that partial foreclosure would cause people to switch to Xbox,

MSFT if we're talking about the devkits, we have Minecraft, it was his choice, he did not say it was competitive harm. Xbox has not gained any market share with Sony since that happened. By suggesting that there is a possibility...anyone can dream up possibilities.
Weingarten touches upon switching effects that may happen as a result of foreclosure of content, partial or full, and delineates how exclusivity fits into the mix:
FTC Mr. Nadella came, he said that it's about exclusives, everyone's doing it. That's the market, it has benefits for players I assume if you're a video game player, if everyone's in an arms race, gamers benefit. now there's more neat things to play.

The concern here is if you take away that neat things to play, and if you want some of these neat things, and you go to Xbox.

Its not about just switching. The harm to the PlayStation person who has Call of Duty, and there's some new character only on Xbox. It's not is that person going to switch, it's that that person's experience been degraded in some way.
Weingarten on partial foreclosure:
FTC Mr. Stuart had some interesting words to say about partial foreclosure, so did Mr. Ryan. We have not suggesting we have shirked our burden, we are not suggesting that the defendants have to do that to us. We have raised substantial questions about potential foreclosure.
Harm in the Subscription & Cloud Gaming Markets
Corley Let's move on to Game Pass and cloud.

FTC Quite simply, the traditional market is consoles. The next big things that have developed are multi game library subscription market and cloud. Subscription is more developed, it's like Netflix, you pay a monthly fee, you get access to a library of games.

Some services are just the library. Some of them are a library and a cloud, like Xbox Ultimate. Some are just the cloud.

These markets are emergent. Subscription is more established. The locus of competition is fierce in both. The axis of competition is price and its content, we've seen from Microsoft, their emphasis on cloud, their emphasis on subscription, game pass is a strategic driver for the Xbox business.

The effect of this transaction on Microsoft's ability to turbocharge game pass to leave everyone in the dust and built a content moat is in the record and compelling. There is a concern if you take this content and you use it to advantage your platform, and the consumer is harmed because there is no benefit of Mr Kotick's platform agnosticism.

Corley He's not putting it on Sony's or Microsoft's subscription.

FTC It is on PlayStation Plus. Some of his games are on PlayStation Plus.

To believe that Activision will put its content on more subscription services is to act on the money and in the interest of shareholders. He explained very clearly that he will look after the interest shareholders.

We feel there are concerns about locking up Activision's content to subscriptions.

Corley What happens to NVIDIA?

FTC We hope NVIDIA can survive. We want competition to be robust, in a world where we have a content arms race, we end up with 1 or 2 or 3 dominant players in cloud and subscription, it's a less competitive world.
***
FTC The evidence has established the concern, and raised substantial questions about the concern. Mr. Spencer was worried about a domino effect, that if somebody buys one content, they have to buy this content, and the domino effect continues and we end in a world with less choice.

We have seen the evidence in microsoft's own documents. the emphasis on game pass, the value of content, the fact that content leads to subscribers and scale...we saw it over and over again

Weve heard its just a feature, not a market...I think we have heard more evidence to rebut that. They price it like a product, they price it against other products. Nadella said the cloud was robust and not just a feature.

MSFT Mrs. Bond, she gave evidence on what the cloud is used for. Mr. Nadella, he believes cloud is a much broader category. That is very different from cloud streaming, just that service to streaming a game.

Everyone said that this is not an economically viable...

Corley Maybe not now, but growing, but I think that we don't have DVDs any more. that's the way it's going. Consoles are going to disappear eventually, the cloud is...the FTC is concerned about the future. It may not be here right now.

MSFT Many startups have folded. The fact that it may not at all, Kotick said that he prefers native games...

Corley What are you saying in respect to the cloud argument. The merger is pro-competitive? What is it, other than to say...

MSFT It is a feature, and with Xbox, it is only offered with Game Pass. You can't buy it as a separate product. The entire merger is pro-competitive because it's expanding output. He couldn't answer a key question, is it likely that PlayStation will or not will not have Xbox (games?). With the merger, you're going to have it with all these other streaming services, so if that is a market, they're all going to have the ability to stream the game.

Corley I get when you brought the case that it wasn't there. In substance you won, but you got want you wanted, and you forced them to go out and enter into these agreements, they went out and signed these agreements now with NVIDIA. How is that not good for consumers?

FTC We have testimony from Mr. Zimring, and NVIDIA about the profitability and future of cloud.

On the agreements point, we again have evidence that there are agreements. We learned...Dr. Carlton doesn't know where Ubitus is headquartered...the defendants have not even shown you...

Corley Why would NVIDIA do what they did, and say what they said, when they're a competitor to Microsoft in cloud? Why did they do it? To switch and support?

FTC They got a deal they had been wanted for a long time on Microsoft's own content. That's a deal that could have been achieved absent the deal. It was a sweetener.

They got the Window Addendum, another sweetener, the also testified that they have concerns about the deal on the Activision content, they have concerns about that part of the deal. Whether or not the Activision deal goes through, NVIDIA gets the microsoft content. It's not merger specific, its not part of the competitive analysis, it sure does mean that NVIDIA had a healthy reason to sign the deal.

Part of the problem...Microsoft are picking the winners and losers. There's no deal with Microsoft and Amazon, or Microsoft and Google. They're saying, 'don't worry, we're picked some competitors in the US and outside, we picked some winners and therefore we're pro competitive.'

Corley In the 'but for' world, there's no agreement with Amazon, Google, or with NVIDIA...

FTC We're dealing with a world of questions. The question is have we raised enough questions to offer future investigation of this deal (around game pass, subscriptions, etc)
FTC's Weingarten talks about how Stadia closed down from the cloud market (note: Google's Zimring said that Stadia competed with all existing platforms, including consoles, and that Google did not see Stadia as a competing product in the cloud gaming market):
FTC Stadia...Google is a very successful and large technology company. They spent a lot of money, they thought they got it right, they didnt have the content. that service died because they didn't have the content. Now the consumer is deprived of that choice.

It's part of the harm that can happen.
FTC's Weingarten talks about the 10-year agreements with NVIDIA and Nintendo in relation to the PI case:
"There's a myriad of ways in which those agreements do not save those deals

"Who bears the burden the persuasion of these agreements? The defendants do. At this phase, in a 13b proceeding, we're only evaluating...we're here to raise substantial questions. We're not here to discuss remedies."
Balancing of the Equities
Corley It will be very difficult to divest. There will be a parent-sub relationship. The only answer is to stop the merger...what is the countervailing public equity you would point to.

FTC The fact that they will keep Activision as one of their limited enterprises is not the same as a separate. The harm will start the day the deal forecloses.

That is the day that Mr. Ryan or anyone else who makes content for platforms will change their view on Activision and change how they share information with their platforms. That information goes to Microsoft.

The harms do start immediately. This is intellectual work, it's about partnerships, and there is one public equity that starts right away. The private equity, their interest in doing their deal, cannot outweigh the public's interest in doing a full adjudication.

Corley However, Warner recognizes they're not irrelevant, you still have to identify some public equity.

FTC The public equity is that the harms in this case start immediately.

MSFT That's not true with respect to Call of Duty. (Wilkinson mentions current COD deal and how license will expire in 2024). How can it be withholding if Sony won't agree?

Corley Call of Duty released in November, will be released on PlayStation. Your August 2 hearing can go forward and nothing is going to happen. You guys should address it in your submissions.

FTC It is not static. It's not about 'let's wait for the next contract negotiation.' Microsoft is hard at work on its next console, PlayStation is hard at work on their next console, and Nintendo is hard at work on its next console.

The record says that optimizations for these consoles take years.