As a large number of subreddits continue to say offline in protest to Reddit's new API changes, Reddit's CEO has conducted an interview that has no doubt thrown more fuel on the already enraged Reddit community fire.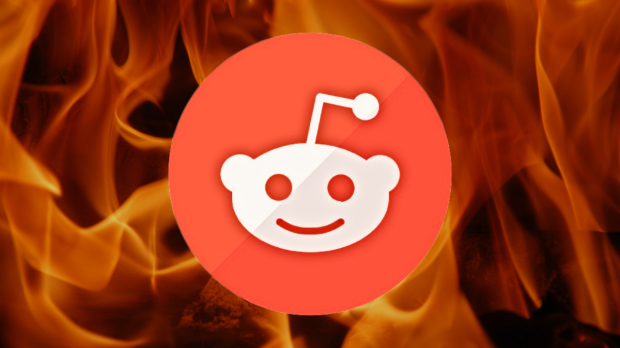 Reddit CEO Steve Huffman sat down with The Verge for a quick 30-minute interview where he gave more context on the reasoning behind Reddit's API changes. For those that don't know, Reddit recently announced that it will be starting to charge third-party developers to use the platform's API. This change came after Reddit discovered that its API was being used to train potentially extremely lucrative AI tools.
However, the API pricing change will also wipe out the most popular third-party Reddit app Apollo, along with some popular third-party tools used by subreddit moderators. The Reddit community has decided to protest these changes by conducting an almost platform-wide blackout, with some of the largest subreddits going offline. Huffman doubled down on the decision to change Reddit's API pricing, saying in the interview:
"So the vast majority of the uses of the API - not [third-party apps like Apollo for Reddit] - the other 98 percent of them, make tools, bots, enhancements to Reddit. That's what the API is for," Huffman says. "It was never designed to support third-party apps." According to Huffman, he "let it exist," and "I should take the blame for that because I was the guy arguing for that for a long time."
Additionally, Huffman said that he wasn't aware how much money third-party developers were making off Reddit's API, saying, "I didn't know - and this is my fault - the extent that they were profiting off of our API. That these were not charities."
When asked if he believed third-party apps such as Apollo add value to Reddit, Huffman said, "Not as much as they take. No way," and "They need to pay for this. That is fair. What our peers have done is banned them entirely. And we said no, you know what, we believe in free markets. You need to cover your costs. That's our business decision, and we're not undoing that business decision."
Notably, the creator of the Apollo app said that he will be forced to shut down as Reddit's new pricing will mean he will have to pay as much as $20 million a year.
"We're perfectly willing to work with the folks who want to work with us, including figuring out what that transition period will look like. But I think a deadline forces people, us included, to negotiate that. It's not reasonable to let this... it's been going on for a very long time. Folks have made millions. These aren't like side projects or charities, they've made millions," said Huffman