NASA plans on putting new boots on the lunar surface as part of the space agency's Artemis 3 mission, and according to new research, the team that lands on the Moon should look out for evidence of ancient microbial life.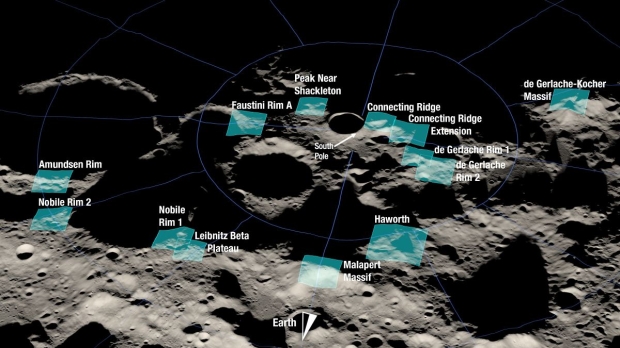 NASA is aiming to put the Artemis 3 mission down somewhere in the Artemis Polar Exploration Zone, and each of these potential regions, which totals 13 candidates, are approximately 9.3 by 9.3 miles. The specific landing zone within those regions is approximately a 328-foot radius. According to new research, locations on the south pole contain super cold craters that live in a permanent shadow. These craters have a chance of containing microbial life that could have potentially survived the harsh conditions of the lunar south pole.
Prabal Saxena, a planetary researcher at NASA's Goddard Space Flight Center in Greenbelt, Maryland, spoke to Space.com and said, "One of the most striking things our team has found is that, given recent research on the ranges in which certain microbial life can survive, there may be potentially habitable niches for such life in relatively protected areas on some airless bodies".
Saxena added that the lunar south pole possesses properties that can enable microbial life to survive and even potentially grow, depending on the specific location and its environmental conditions.
"We're currently working on understanding which specific organisms may be most suited for surviving in such regions and what areas of the lunar polar regions, including places of interest relevant to exploration, may be most amenable to supporting life," said Saxena.