Apple finally announced the Vision Pro AR/VR headset during an event at WWDC 2023 last week and while the huge cost has understandably put some off, there's some light at the end of the tunnel.
That's because Bloomberg's Mark Gurman says that Apple is already working on a new, cheaper model for those who won't want to spend quite so much. But that doesn't mean that the high-end model is going away - Gurman believes that Apple plans to offer the headset in both Pro and non-Pro configurations moving forward.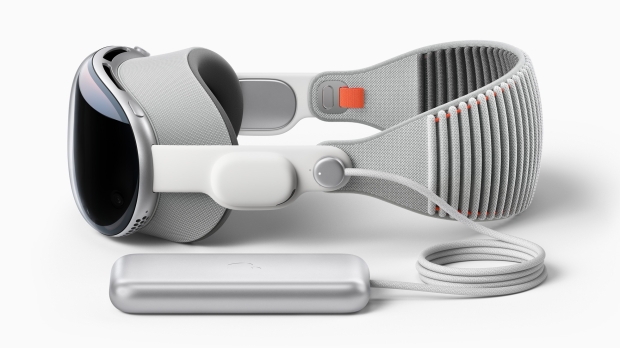 According to Gurman Apple is well aware that the Vision Pro's $3499 asking price is a high one, but it's already keen on finding a way to offer a cheaper one. Gurman suggests that Apple could choose to reduce the display quality to save money, while also making a cheaper, more simple headband setup. However, the hand and eye-tracking capabilities as well as the external EyeSight display are expected to remain.
As for pricing, that isn't known just yet but Gurman believes that Apple intends to ship the cheaper Vision Pro as soon as the end of 2025, meaning that we will have to wait a couple of years. However, Apple is thought to also have plans for an upgraded version of the high-end model, offering Pro and non-Pro models in the future just as it does for the iPhone and iPad currently.
If that's the case, Gurman suggests the cheaper model could be called Apple Vision One or Apple Vision.
Apple will no doubt hope that the expensive Vision One can act as a halo product, building a market for a cheaper model later in the product's life cycle.