Starfield will officially be locked to 30 FPS on consoles, Bethesda Game Studios has confirmed.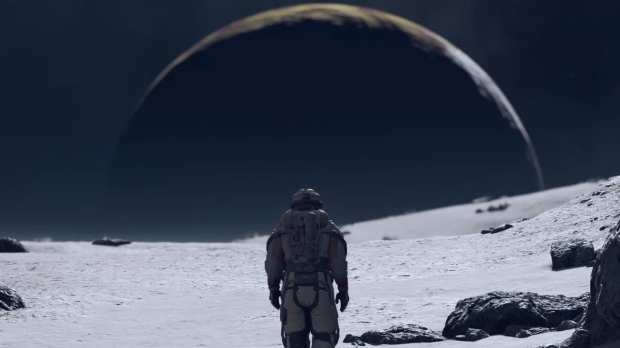 In a recent interview with IGN, Bethesda's Todd Howard has once and for all confirmed that Starfield will deliver 30FPS frame rates on Xbox Series X and S consoles. The only difference between the two systems will be fidelity and visuals.
"I think it'll come as no surprise, given our previous games, what we go for...these hyper-detailed huge, open worlds that are fully dynamic where anything can happen. And we do want to do that. It's 4K in the X, it's 1440 on the S. We do lock it at 30, because we want that fidelity, we want all that stuff. We don't want to sacrifice any of it," Howard said.
Howard goes on to say that the decision was a way to preserve consistency and ensure the game had a degree of performance parity across both the Xbox Series X and S consoles. Howard does say that Starfield is running very smoothly on the new Xbox hardware.
"Fortunately in this one, we've got it running great. It's often running way above that. Sometimes it's 60. But on the consoles, we do lock it because we prefer the consistency, where you're not even thinking about it."
Starfield's engine is able to break 30FPS on the consoles, but Howard and his team are limiting the perf to maintain even-keeled composure between the platforms.
It looks like PC may be the way to go if you want uncapped frame rates in Starfield, and it'd be interesting to know what kind of platform the recent gameplay footage was captured on. The gunplay looked pretty smooth to me, and the PC specs look pretty lenient.