10 years ago at E3 2013, Microsoft delivered a significant blow to its Xbox gaming brand and cleared the runway for PlayStation's success.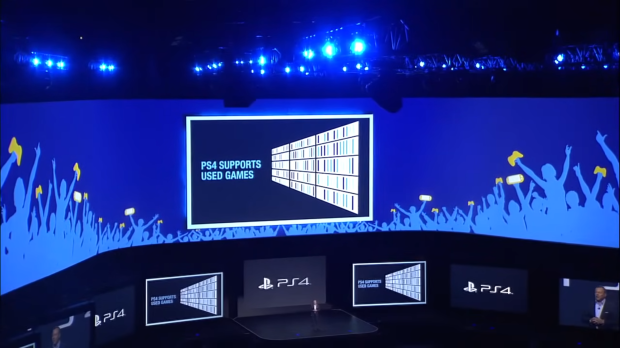 In 2013, Microsoft tried to introduce an a video games console that restricted used game sales and required daily online check-ins. It was called the Xbox One, and the reveal presentation focused strongly on the console being the center of an all-in-one living room experience rather than just a game-playing machine. Microsoft's E3 2013 Xbox One reveal was a PR disaster that significantly impacted the Xbox brand for the last decade, forcing Microsoft to disrupt the entire video games market--and its core business--with the introduction of its Game Pass subscription.
Sony, on the other hand, swiftly capitalized on Microsoft's fumble. Sony took the stage at E3 2013 to basically announce it was doing the complete opposite of Microsoft with its PlayStation 4 console. The PS4 could be played offline, and Sony's marketing team even created one of the most powerful promotional clips in the entire history of the games industry: The famous How to Share PS4 Games clip.
Sony actually has a history of explosive E3 press conferences. At E3 1995, the first-ever E3 conference, Sony undercut SEGA's new Saturn console with a one-line speech: "$299," PlayStation boss Steve Race told the crowd. This drastically affected SEGA's console brand, and Sony followed this up with another price drop at E3 1996 that priced the PS1 at $199.
The Xbox brand never truly recovered from the Xbox One's controversial E3 2013 press conference and the aftershocks of the PR debacle are still being felt.
While sales of the Xbox One family of consoles eventually delivered a respectable ~63.7 million sales, as per UK regulatory filings, the reputational harm still exists today, and has even served as a kind of decade-long springboard for Xbox's current problems (Redfall's release, the perception that Xbox lacks big-budget first-party exclusives, etc).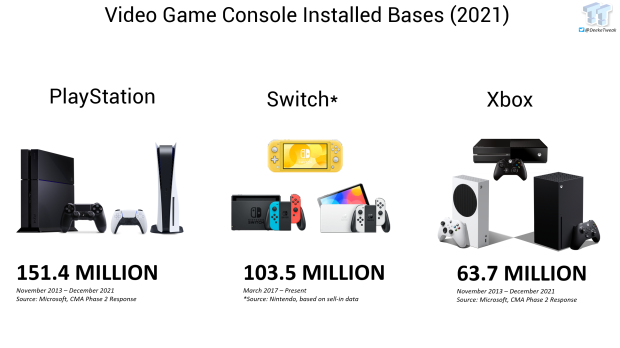 Sony took advantage of Microsoft's blunders by listening to fans and quickly adapting its marketing to fully exploit its rival's PR fiasco. And it worked very, very well.
The memes were born and quickly spread across the internet. On top of its strong marketing efforts, Sony aggressively priced its PlayStation 4 for $100 cheaper than the Xbox One. Sony's PS4 launched at $399 versus the Xbox One's $499, with the Xbox's higher price reflecting the inclusion of a next-gen Kinect camera system that was initially integral to the device's cross-functionality.
Sony's swift actions and $399 price tag set in motion a lead that significantly compounded over time, eventually leading to two consecutive console generations where PlayStation beat Xbox.
Years after the E3 2013 press conference, Sony would go on to ship 117.2 million PS4s, which in turn set the PS5 up for success due to its backwards compatibility with PS4 games.
Despite incomplete data, the PlayStation 5 is expected to be handily beating the Xbox Series X/S in terms of sales. The PlayStation games empire grew to a $24 billion business in 2022, whereas Xbox delivered around $15.6 billion. Our records indicate that Sony has generated over $127 billion in revenues from its successful PS4 and PS5 platforms.]