If you're an Apple Watch Ultra wearer you're going to get one very specific new feature when watchOS 10 ships to the public later this year. And it's one that none of your other non-Ultra Apple Watch owners will get.
That's because this new feature is specific to the Apple Watch Ultra's Night Mode. And you're going to love it if you're someone who has ever been blinded by their Apple Watch Ultra at night.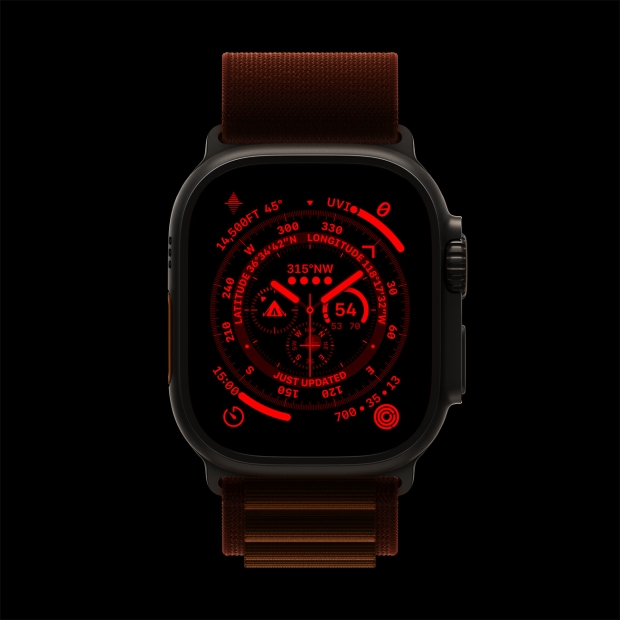 Currently, using the Apple Watch Ultra's Night Mode required manually enabling it by rotating the Digital Crown. But 9to5Mac reports that this will change when watchOS 10 ships this fall, with the Apple Watch Ultra then able to automatically enable Night Mode once it gets dark enough.
It seems that the Apple Watch Ultra will now use its ambient light sensor and once the light gets low enough the Night Mode feature is automatically enabled. It's a great idea, and it's one that should probably be enabled by default. Whether or not it is, we might have to wait until September to find out.
The Apple Watch Ultra's Night Mode is a great addition and is designed to turn the whole screen a dark red to avoid eye fatigue caused by looking at bright lights in the dark. It's useful when trail running at night, of course, but it could also be handy if you wear your Apple Watch Ultra to bed and want to see what time it is without running the risk of a low-flying airplane thinking that your house is the end of a runway.