Antec is another company I always get excited about visiting. Having reviewed quite a bit of Antec products in the past, we wanted to see what they had to offer during our trip to Taipei, Taiwan for Computex 2023. In the image above, you will notice the Performance FT 1 case that we had previously reviewed, and loved. Antec is releasing a white version soon with ARGB fans and lighting, as well as one without. Available in Q3 2023, price of about $159.99 US.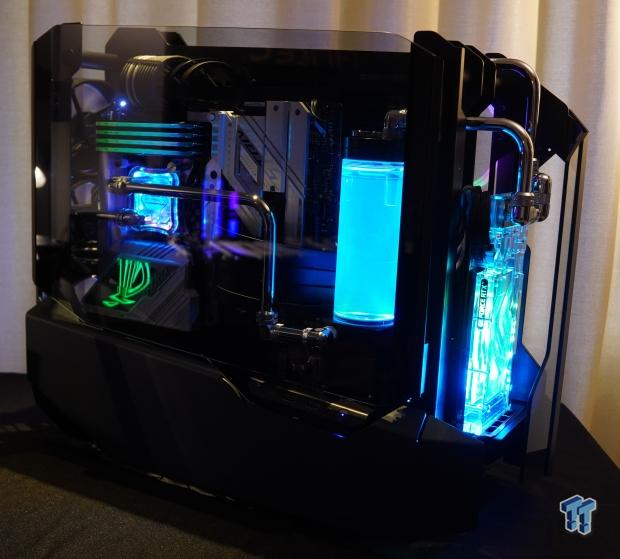 The Cannon, while not new, was on display with a really high-end Intel build, complete with a custom hardline water-cooling loop.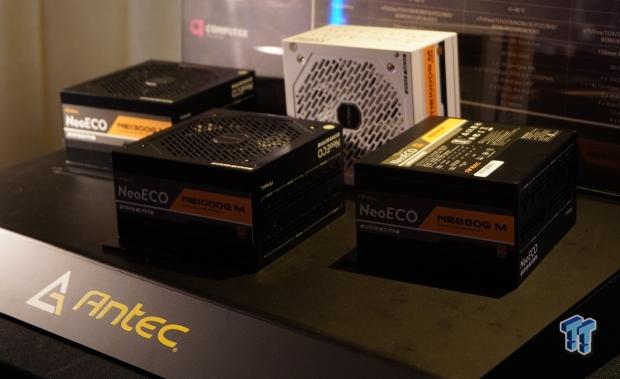 The NeoEco line is getting a few more ATX 3.0 PSUs added to the product line, the NE850G M, NE1000G M, and the NE1300G M. All NeoEco PSUs come with a 10-year warranty and are 80 Plus Gold rated. A single 12VHPWR connector is also present on every model in the NeoEco series of PSUs. Available July 2023.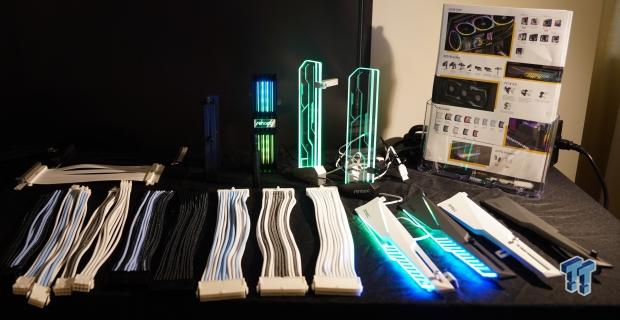 Available now.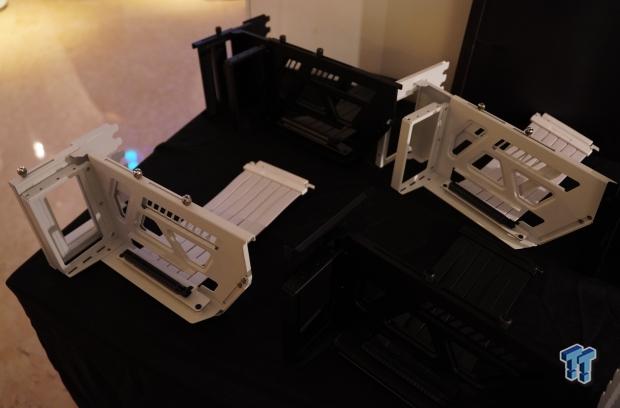 Antec is branching out and will soon be offering vertical GPU brackets, with and without RGB.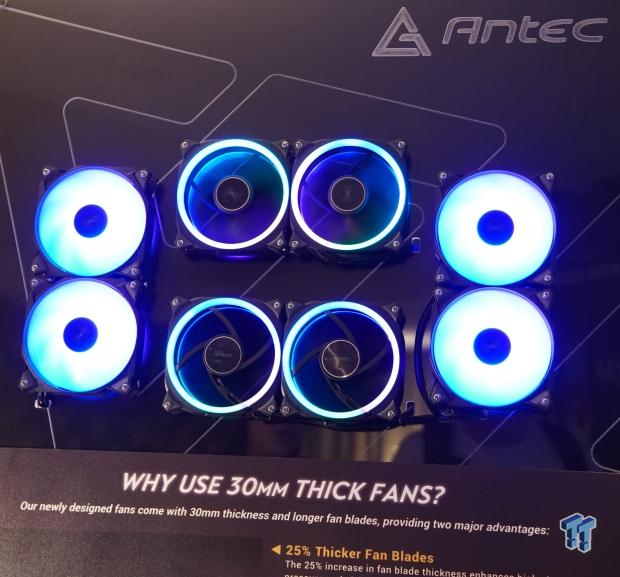 Antec is another company that is jumping on the 30mm fan bandwagon. It seems 30mm fans offer better static pressure and better airflow than the 25mm ones.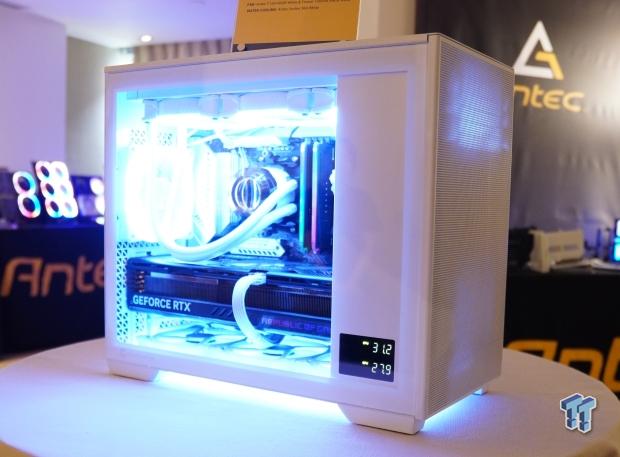 Here is a prototype Antec tells me they have been working on, fitted with a LED CPU and GPU temp readout, seems awfully familiar.