Capcom's latest public survey saves its best question for the very end: What Resident Evil game do you want remade?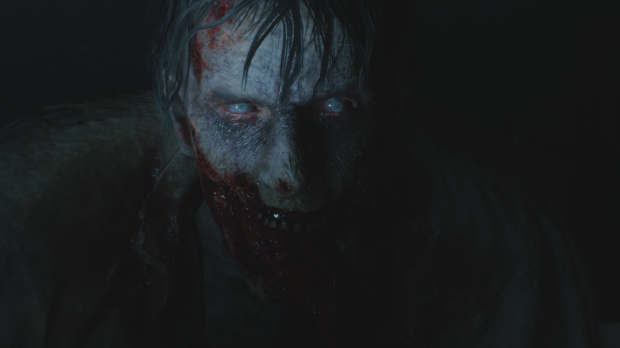 Capcom is on fire right now. The company just recorded its 7th straight consecutive year of operating profit growth and managed to sell 41.7 million games in FY22. Resident Evil 4 is performing strongly with over 4 million units sold worldwide, continuing the long-running success of Capcom's new remake lineup.
Now that RE4 Remake has been delivered, Capcom wants to know where it should go next, and is directly asking fans what Resident Evil games they'd like to see get the remake treatment. There isn't a selection to choose from--Capcom doesn't want to play its hand too early--and fans can freely submit whatever title they want. Do you want to see Code Veronica next? Maybe Resident Evil 5 or 6 as the next remake? Now's your chance to make your voice heard.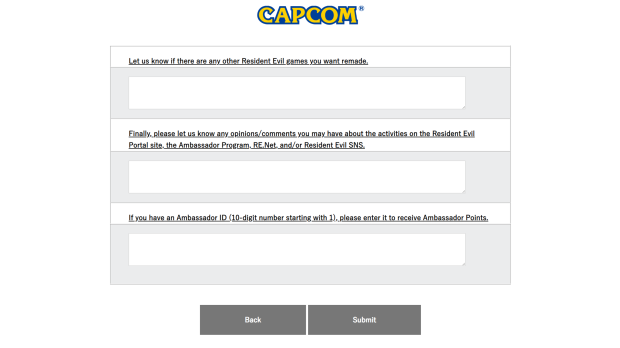 Maybe, just maybe, you want to see a next-gen recreation of the obscure Resident Evil Gaiden on Game Boy Color, or perhaps a VR re-release of the Resident Evil Umbrella and Darkside Chronicles rail shooters.
There's been rumors that Capcom is currently working on the next major mainline installment of Resident Evil, which is purportedly called RE9 Apocalypse, but nothing has been announced or confirmed so far. Capcom typically develops remakes in parallel with its mainline games (that's how we've been able to go from RE7 to RE2, RE3, and then RE Village one year and RE4 Remake the next) so odds are the company is already starting to narrow down its remake selections if it hasn't chosen one.