While we were at Computex 2023 here in Taipei, Taiwan, we couldn't help but notice the massive case suspended in the air in front of the InWin booth. Now InWin has been making some interesting choices in the chassis market for quite some time already, and for Computex 2023, there is no exception. One interesting choice is the MOD FREE case design.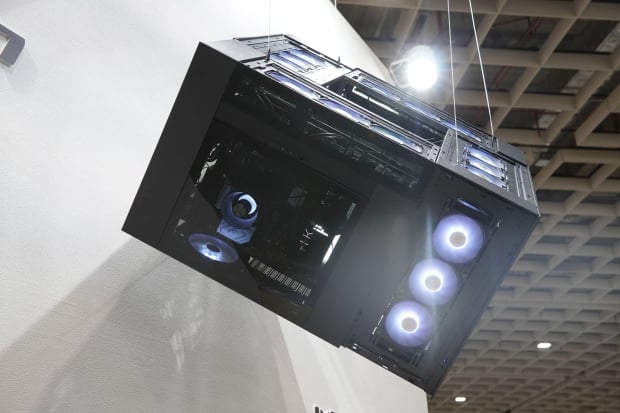 Yep, that is the new MOD FREE case that InWin has announced for Computex 2023. Featuring a very modular approach, the MOD FREE looks like it could accommodate your current build and your future ones for many builds to come.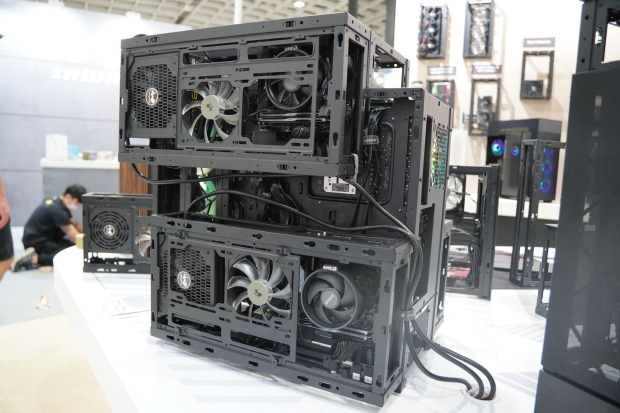 Can you guess how many systems are in this monstrosity? The answer is three. Yes, that's right - three mITX motherboards, all complete with high-end NVIDIA GeForce RTX 4090 GPUs and full-size ATX power supplies. This makes me think about breaking them apart for LAN parties.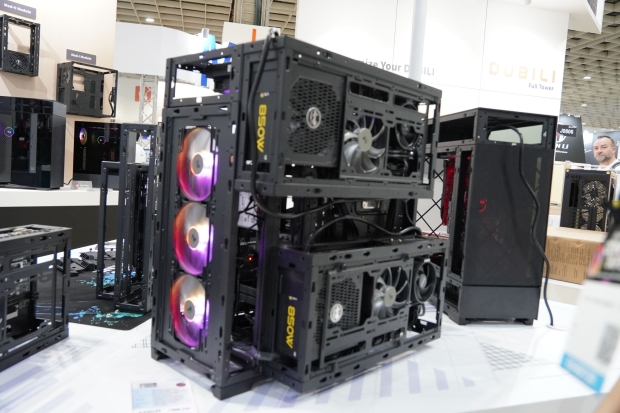 It almost seems like this is what InWin thinks is the ultimate case design, with the ability to expand your case whenever you feel the need to. If you need to add more space for larger radiators for water cooling, buy another MOD FREE cage. Or need another system connected to your main system, or get another MOD FREE cage.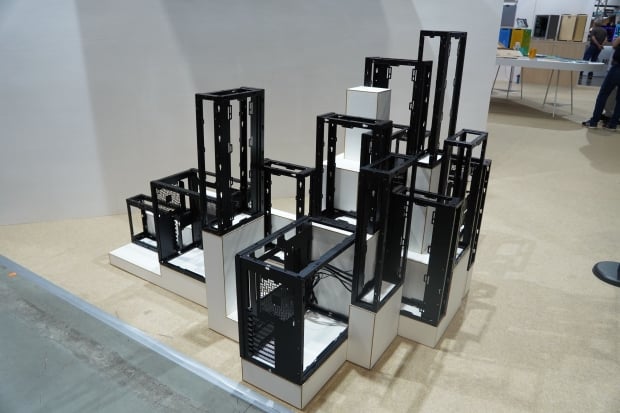 Here are all the MOD FREE cages lined up next to each other for your viewing pleasure; the possibilities are literally endless here.
Pricing and availability are not yet determined at this point, I will update once this information becomes available. What do you think? Comment below.