Sony is prepared to raise prices of its gaming hardware, software, and services if the company believes an increase is "justified and necessary."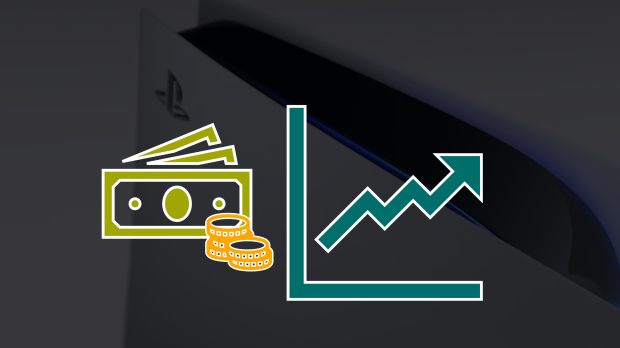 Back in August 2022, shortly before the holiday season, Sony decided to raise the price of its PlayStation 5 console in nearly all worldwide markets except for the United States. The price hike helped Sony earn a record-breaking $8.3 billion from hardware, driven by a strong 19 million PS5 shipments made during Fiscal Year 2022. Sony had also been instrumental in raising the retail price of new PS5 games to $69.99.
It's possible Sony could raise the prices of its products once more. In a recent PlayStation gaming business meeting, Sony Interactive Entertainment CEO Jim Ryan was asked if management could raise prices of its content, hardware, and services in an attempt to drive up the LifeTime Value (LTV) of PlayStation 5 owners.
Ryan responded that yes, Sony has already raised the price of the PS5 and is prepared to make these steps when needed.
"We are constantly looking at the pricing of our products and services, whether it's in the context of competition, the context of a macro-economic situation, or the value we believe those products and services provide.
"You will be aware that we took the step to raise the price of the PS5 in everywhere outside of the US. We are prepared to take these steps when we feel they are justified and necessary, and we are constantly considering the prices of our hardware, and our games, and services, and that includes PlayStation Plus.
"We are very focused on this question of how to maximize lifetime value of our users."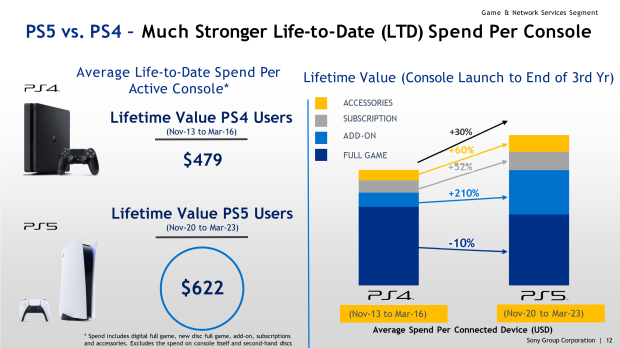 Ryan said he had nothing to announce today regarding a price hike, but Sony's entire games business has been surging on a revenue basis due to strong PlayStation 5 hardware sales as well accessories, continued software sales and monetization on its digital platform and on PC, and adoption of its subscription services like the three-tiered PlayStation Plus.
That being said, multiple publishers including EA, Take-Two Interactive, Capcom, and Nintendo have all recognized the impact that the current inflation market is having on the video games sector.
Evidence suggests that Sony in particular is selling less games but making more revenue from the titles that they do sell, potentially indicating that New $69.99 price may negatively impact PS5 game unit sales, data suggeststhe new $70 price point is leading to consumers purchasing less games outright.
Initiating a price increase could stress consumers and lead to churn in PlayStation Plus subscribers, alongside potentially even less spending on content and services.