ChatGPT has gained millions of users since its release more than six months ago, but all of those users were forced to access the AI-powered chatbot via web browsers.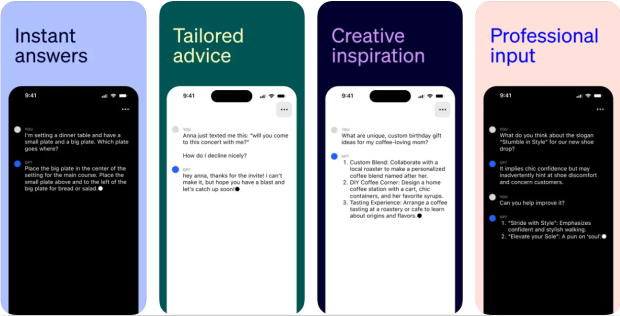 The limitation of ChatGPT being restricted to web browsers is certainly viewed as an annoying aspect of the product, especially when a user is trying to get a simple question answered. The multiple steps required to access ChatGPT are now over, or at least for Apple users in the United States, as OpenAI has released ChatGPT on the App Store.
The release of ChatGPT on the App Store marks the first time ChatGPT has been converted into a running app, and if you are an iOS user that wishes to download the AI-powered chatbot, you will need a fairly updated operating system. According to the ChatGPT listing on the App Store, devices will need to have support for at least iOS 16.1, an update to the operating system that Apple released on October October 24, 2022. Devices that can't support iOS 16.1 won't be able to download the app, which means only iPhone 8 or newer will have access to OpenAI's ChatGPT.
As you can probably imagine, an Android version of ChatGPT is currently being developed and will likely release sometime soon. As for the ChatGPT app, OpenAI has implemented the GPT-3.5 language model for non-paying users, which is the same as the web-based version. Users that subscribe will gain access to the premium tier of ChatGPT, which runs the more advanced GPT-4 language model. Furthermore, the iOS version of ChatGPT has implemented Whisper, a voice-to-text system, which will enable users to speak prompts into ChatGPT.
Notably, Apple is very strict with the apps it allows on the App Store, as iOS applications are specifically prohibited from hosting or producing any "defamatory, discriminatory, or mean-spirited content". Additionally, iOS apps must not create/host any content that is "offensive, insensitive, upsetting, intended to disgust, or in exceptionally poor taste."
While OpenAI has designed ChatGPT with safeguards to stop the AI chatbot from producing any responses that would qualify as a bannable offense on iOS, the chatbot has already been proven to have loopholes that enable users to produce responses that developers don't intend on being possible. Examples of this are responses that promote violence or discussing subjects that are sexually charged.
Users have shown that ChatGPT can get around these safeguards by asking the AI chatbot to answer the prompt as a persona. It will be interesting to see how Apple tackles users getting around ChatGPT's safeguards.
In other news, Elon Musk has discussed his involvement with the inception of OpenAI and why the company wouldn't exist without him. For more information on that story, check out the below link.