USBee Flash Drive - Bee Unique
Well thought out concept.
Published
0 minutes & 34 seconds read time
I would normally try to avoid making a fuss over yet another USB flash drive to hit the market, but
this one
being an extremely well thought out concept design definitely deserves a special mention.
Shaped a bit like a bee with matching colour scheme, the cutely named "USBee" is like no other USB flash drive with the actual USB connector being completely seperated from the NAND chip controller; this means that any accidental knocks (particularly when plugged into a USB port at the time) will allow the drive to flex thanks to the ultra slim bending neck.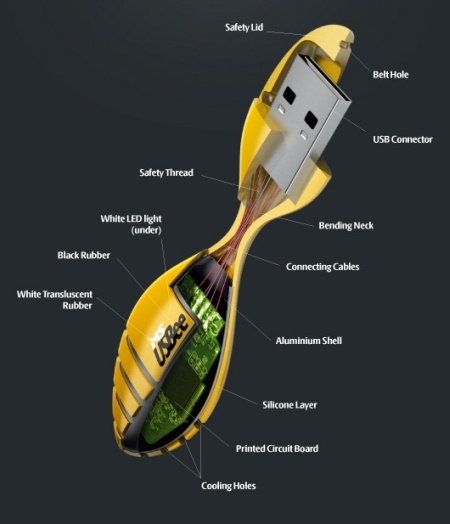 The USBee was designed by a Damjan Stankovic who went on to become the winner of the
MS Industrial USB Competition
. It's not known as to whether or not it will find its way into mass-production, but Damjan certainly deserves much kudos for his efforts here.