European Commission Executive Vice President Margrethe Vestager comments on the Microsoft-Activision merger approval, says the remedies that Microsoft offered were able to solve a problem in a pro-competitive way.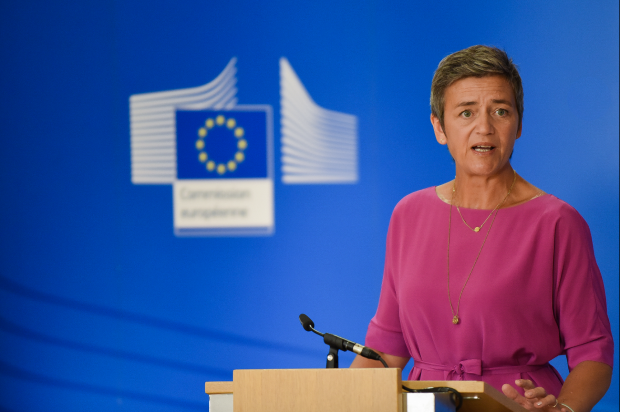 Today the European Commission (EC) announced that it had cleared and approved the $68.7 billion Microsoft-Activision merger under specific conditions. Microsoft's proposed 10-year remedy, or promised adjustment that aims to satisfy concerns of anti-competitive effects from the merger, was enough for the EC. Microsoft has committed to making all existing and future Activision-Blizzard games available on "any cloud streaming service, on any device," including multi-game subscriptions.
In a recent interview with CNBC, the Commission's EVP Margrethe Vestager had some interesting things to say about the merger and the games market:
"We had a concern about cloud gaming. It's very nascent right now, but it will grow, and we saw that none of the games that we're talking about here, of Activision-Blizzard, would be available. That of course would be a concern. We were given a remedy, a 10-year free license for existing and coming games now to be made available," Vestager said.
"So we think that this is not only sort of solving a problem, but it's also pro-competition. That, for us, is a good thing."
Vestager was asked if the remedy was enough to convince the EC, in which she replied:
"It was enough to convince us, yes. This is not about different procedures or a different legal bar that you have to climb. This is about a competition concern being solved so a merger can go on."
When asked if the merger approval signalled a less strict Commission, Vestager said no, and she also indicated that cloud gaming is only 1-3% of the total $200 billion+ video games industry:
"No, it is not. Had we found a concern...cloud gaming is 1-3% of the gaming market. It's a small market. But had we found that a concern could not be solved, well the merger could not go ahead. That will of course go for any other merger."
Vestager was asked whether or not the European Commission had coordination with the FTC in the United States, and whether or not Vestager believes the FTC will make a similar decision.
"That I don't know. We're coordinating quite closely on the substance, as we have done with the CMA of the United Kingdom. Of course we know each other, we've been discussing the theories of harm, of which to some degree we have aligned, but now we have different outcomes. But this is not something that comes between as jurisdictions, as law enforcers."
"We think that we have a good solution that solves the problems and works pro-competitively because now there's a lot more games that will be available in cloud streaming."