The European Commission has approved the Microsoft-Activision merger under specific conditions, and the agreement seems like great news for gamers and cloud gaming providers.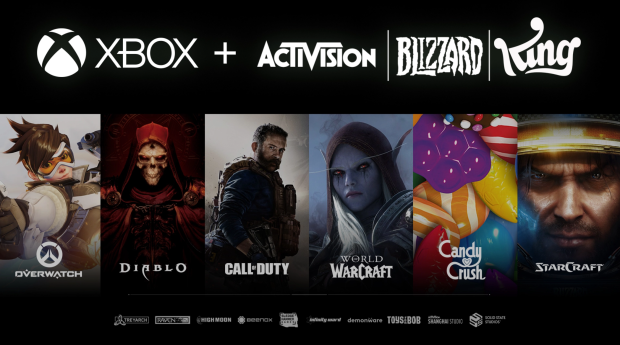 In order to get the Activision merger cleared in Europe, Microsoft has made substantial wide-sweeping promises that could help catalyze the un-profitable cloud gaming segment. Microsoft has made commitments to bring all current and future Activision-Blizzard games that are available on PC and consoles to cloud game streaming services if the merger closes.
This essentially means that every Activision-Blizzard game sold on consoles and PC will also be streamable via cloud gaming services like NVIDIA GeForce, Boosteroid, and of course Xbox Game Pass Ultimate's xCloud platform.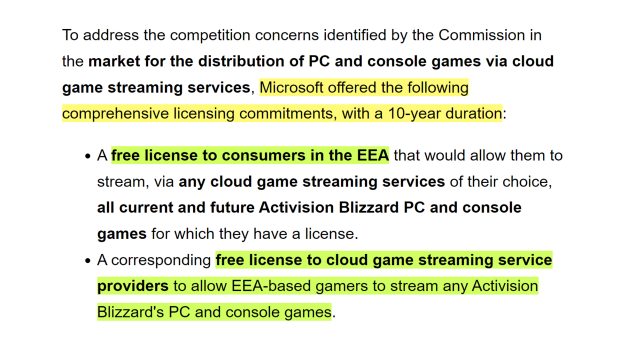 Here's how it works:
Consumers who purchase an Activision-Blizzard game on PC or consoles can stream that game (or any other game that is owned) via any game streaming service of their choice

Subscription services are also included. Microsoft will make available Activision-Blizzard games on multi-game subscription services like Xbox Game Pass Ultimate, and, if Sony accepts the offer, PlayStation Plus.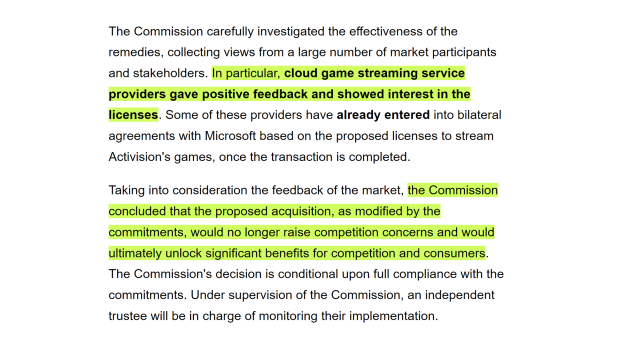 How the deal affects cloud providers is a big reason why the European Commission was swayed towards approval.
Microsoft will offer a free 10-year license to stream Activision-Blizzard games to cloud game service providers, including NVIDIA and Boosteroid, who both have already signed deals with Microsoft. Not having to pay for such a license is fantastic for these providers, who are betting on the substantial value of Activision games to help boost their respective subscription revenues.
The conditions were outlined to apply specifically to the European Economic Area (EEA) under the European Commission's purview, however Microsoft President Brad Smith has confirmed that these agreements will apply globally.
"The European Commission has required Microsoft to license popular Activision Blizzard games automatically to competing cloud gaming services. This will apply globally and will empower millions of consumers worldwide to play these games on any device they choose," Smith said on Twitter.
That means all current and future Activision-Blizzard games that are available for sale on consoles and PC will come to cloud game streaming services all over the world if Microsoft is able to close the transaction.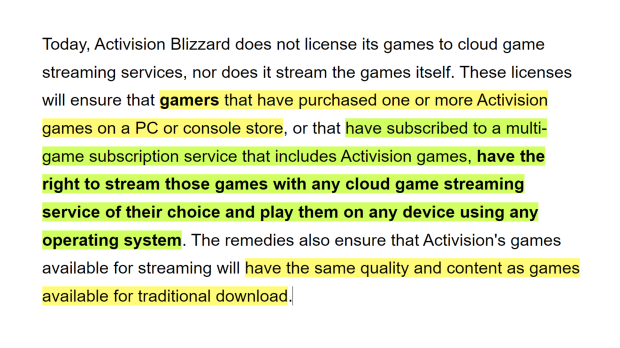 It appears that Microsoft may have adjusted its Cloud Remedy that was outlined by UK regulators at the Competition and Markets Authority. A copy of the Microsoft Cloud Remedy was provided in redacted form in the CMA's final decision report, and a technical assessment shows specific limitations in regards to which service operators can offer the games.
You can find a breakdown of Microsoft's Cloud Remedy here.