Massive quantities of GPUs all in a single location, powered up, crunching data, and performing various tasks. We could be talking about a crypto-mining setup or something newer, more high-tech, and bleeding edge, like an AI supercomputer setup in a data center.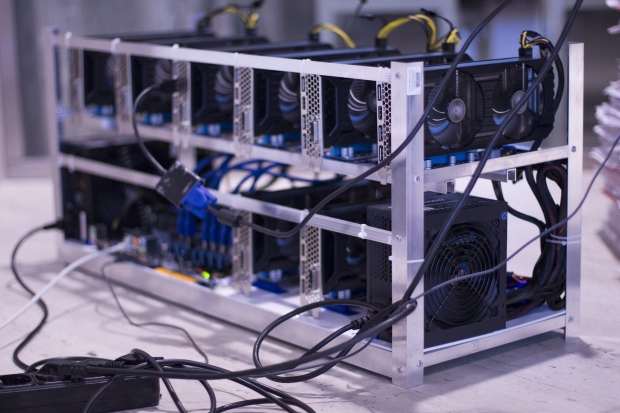 When it comes to the former, though, GPU-powered mining operations, the demand and viability of cryptocurrency mining have significantly decreased in the past year or so. And so, with mining operations looking to capitalize on unused processing power (in addition to flooding the second-hand market with used GPUs), they're looking towards AI.
According to a new report at Bloomberg, crypto-mining company Hut 8 Mining has generated USD 16.9 million from AI clients looking for high-performance computing. Then there's Hive BLockChain which bought USD 66 million of graphics cards from NVIDIA for its AI plans.
With the AI boom, the computational cost of running complex AI models is staggering. According to a recent report from a few days ago, it's costing OpenAI over USD 700,000 daily just to keep the ChatGPT servers running.
There is a catch, though, only a tiny percentage of crypto-mining GPUs are up to handle complex AI processing, with the Bloomberg report stating that only 5% to 15% of existing crypto GPUs could be retooled for AI. So there's some expense to making the transition. "If you can reapply some of that investment in the GPU mining infrastructure and convert it to new cards and workloads, it makes sense," Hut 8 Chief Executive Officer Jaime Leverton told Bloomberg.
And then there's the question of choosing former crypto mining houses versus more established data centers. However, we'd wager that if the price is right (and AI demand continues to be what it is), there'll no doubt be more cases of crypto mining companies pivoting to AI.