The Hong Kong authorities have stopped smugglers from transporting live lobsters into China, with the strange addition that the vehicle was also smuggling a bunch of old NVIDIA Quadro K2200 series based on Maxwell architecture.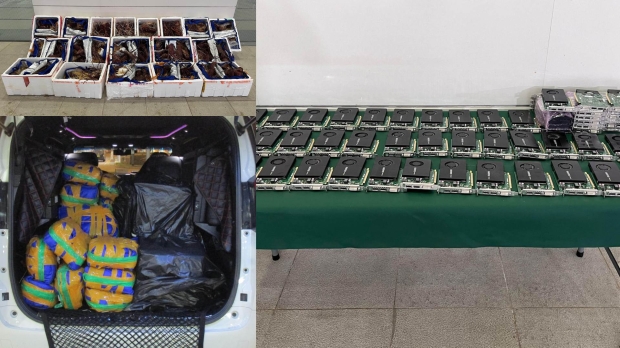 Nearly decades-old hardware at this point, with outlet The Register noting that these GPUs can be picked up for as little as USD 160. Still, Hong Kong Customs has valued the 280 kilograms of live lobsters and 70 "high-value computer display cards" at HKD 600,000 (around USD 76,500).
Lobsters and GPUs, it sounds like the destination might have been the world's strangest seafood restaurant.
The cargo was intercepted Hong Kong-Zhuhai-Macao Bridge, a long stretch of roads, bridges, and tunnels connecting Macau and the mainland city of Zhuhai.
The Hong Kong authorities did that thing that authorities do when picking up a truck full of illegal contraband and displayed it all on a table - with the good news being that the graphics cards and seafood were kept in separate containers. The alternative would have been quite the horror show.
Considering the age of the GPUs, which only feature 4GB of DDR5 memory, one has to wonder if it was worth it. Certainly, gamers and crypto-miners would like something a lot more powerful. Still, this is the latest example of tech being confiscated on its way from Macau into mainline China, and it probably won't be the last based on strict restrictions on what tech companies can and cannot sell in the region.
Still, smuggling silicon with seafood is kind of impressive.