There's a lot of interest in the upcoming ASUS ROG Ally PC gaming handheld for a good reason; it's set to offer a Windows 11-based alternative to Valve's Steam Deck and takes advantage of AMD's new Ryzen Z1 Series processors. These new CPUs have been designed for the growing PC gaming handheld market, as detailed by AMD in a formal announcement.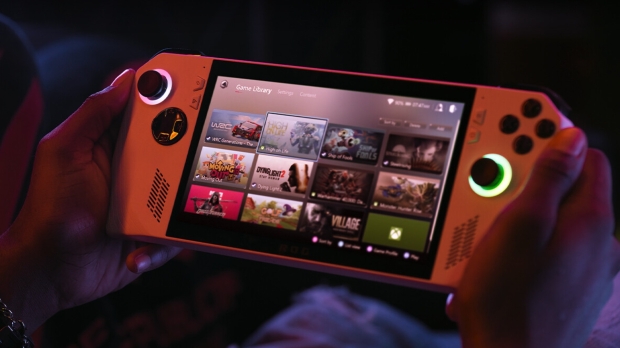 The specs for the ASUS ROG Ally point to a powerful gaming handheld that can deliver high frame-rate 1080p gaming performance. Many expect the launch price to be higher than Valve's based on the handheld's capabilities. The Steam Deck is a capable gaming handheld, but its appeal also comes with affordable price tags - USD 399 for the base mode, going up to USD 649 for the 512GB SSD variant.
Following on from word that top-spec ASUS ROG Ally could launch with a USD 699 price tag - with AMD Ryzen Z1 Extreme processing, 16GB LPDDR5 memory, and 512GB NVMe M.2 SSD - comes word that a lower specced USD 599 ASUS ROG Ally is also on the way.
This would also feature 16GB LPDDR5 memory but a smaller capacity, 256 GB NVMe M.2 SSD, and use the non-Extreme AMD Ryzen Z1 processor with RDNA 3 graphics. The baseline Ryzen Z1 features 6 cores and 12 threads with 4 AMD RDNA 3 Compute Units, and the Ryzen Z1 Extreme features 8 cores and 16 threads with 12 AMD RDNA 3 Compute Units. As for what difference that brings, AMD notes that the AMD Ryzen Z1 delivers up to 2.8 TFLOPS of graphics performance compared to up to 8.6 TFLOPS for the AMD Ryzen Z1 Extreme.
As for what this means for gaming performance, the following benchmarks from AMD offer an answer.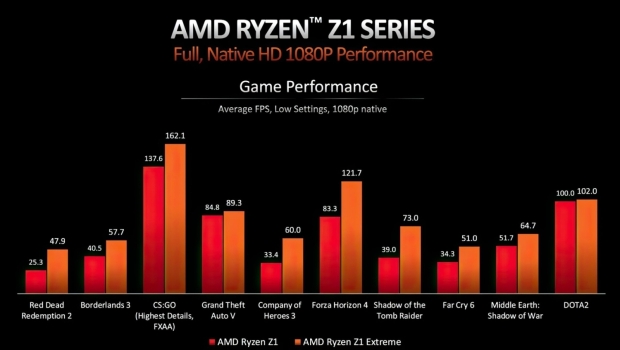 This new SKU and pricing leak also comes from SnoopyTech (via The Verge), with the source looking like it's US retailer Best Buy. Official pricing and SKU information for the ASUS ROG Ally have yet to be made official. Still, if the USD 599 and USD 699 price points are legit, then no doubt this will be a desirable alternative to the Steam Deck - assuming that it nails everything else in terms of usability, battery life, and display quality.