Activision Blizzard King just reported a record-setting Q1, but the milestone has been largely overshadowed by the CMA's decision to block its merger with Microsoft as ATVI share prices fall after the regulator's announcement.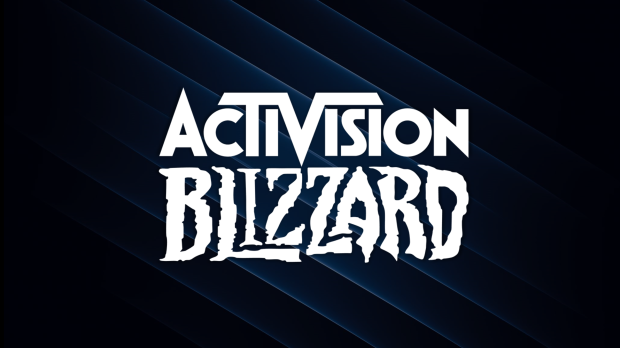 Activision-Blizzard's Q1 results show that the company remains a powerhouse in the games industry. From January - March 2023, Activision delivered its best-ever Q1 in the last 14 years, setting new records for net revenues ($2.83 billion), operating income ($800 million), and net income ($740 million).
In fact, Activision's Q1 earnings were the second-highest net revenues across all quarters in the last 14 years, the third-highest operating income in the same timeframe, and the second-highest quarterly net income across the aforementioned time period.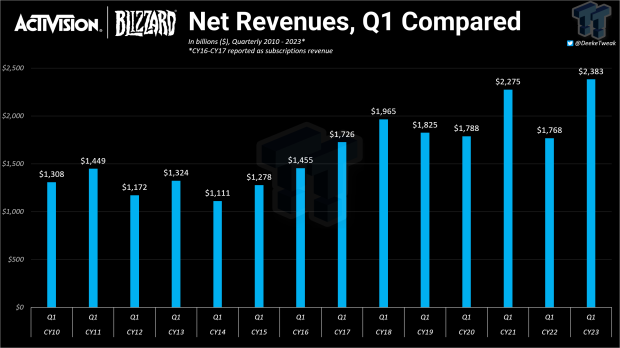 The earnings are a result of all three segments performing quite strongly. The carry-over from Modern Warfare 2's staggering $1 billion+ launch significantly contributed to Activision's segment revenues.
Company management notes that King was the main driver for in-game net bookings (microtransactions), and Blizzard saw a mighty 62% uptick in revenues thanks to Overwatch 2 and new content across Warcraft, as well as strong Diablo IV pre-orders.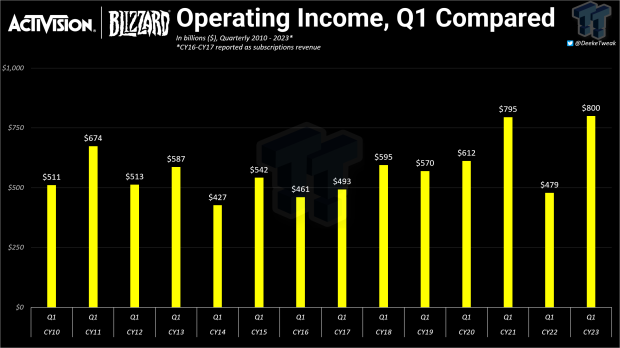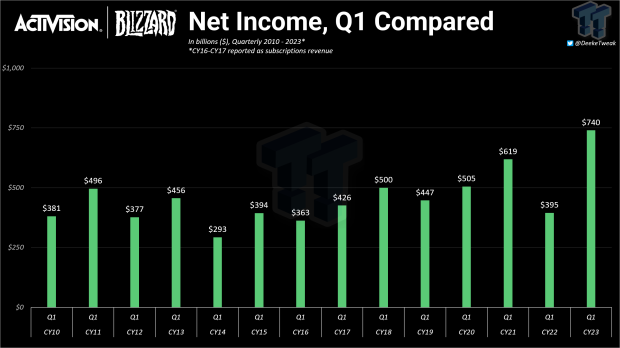 Activision Blizzard King Q1'23 earnings-at-a-glance
Net Revenues - $2.383 billion
Operating Income - $800 million
Net Income - $740 million
Net Revenues are second highest quarter in the last 14 years
Operating income is third highest quarter in 14 years
Net income is second highest quarter in 14 years
One important thing to remember is that these numbers don't just reflect record-setting performance, but also Activision's skill at managing its books. While the operational earnings were impressive, they aren't the complete picture. A significant portion of these earnings come from Activision's past successful quarters in the form of deferred earnings.
Activision, like other companies, defers or sets aside a portion of the money that it earns during a quarter. The purpose of deferrals is to buoy and boost revenues and operating income for later quarters. Deferred revenues also help pay for expenses.
For example, Activision was able to defer over $1.2 billion in the holiday Q4 period thanks to Modern Warfare 2's success.
A portion of these $1.2 billion in deferred earnings are being recognized during the more recent Q1 2023 period; Activision has added $476 million to its Q1 numbers to help boost operating income and pay for expenses during the period.
As a result, Activision Blizzard King's combined $471 million in operating income has transformed into $800 million thanks to the addition of the deferred revenues that were set aside from Q4's over-performance. This value is minus all fees and expenses, including share-based compensation.
That being said, Activision has also deferred a portion of Q1's earnings; the company has set aside
$528 million from Q1's performance.
This technically means that Activision-Blizzard could be making more or less in operational performance than what is reported.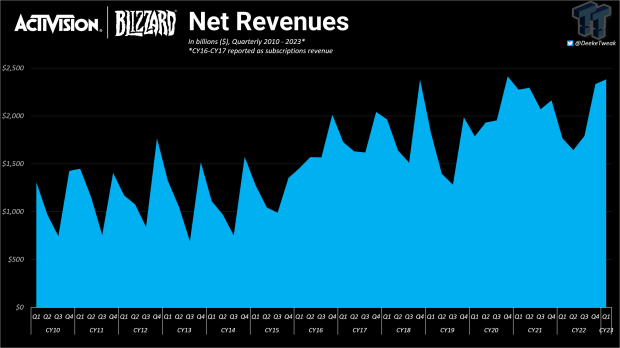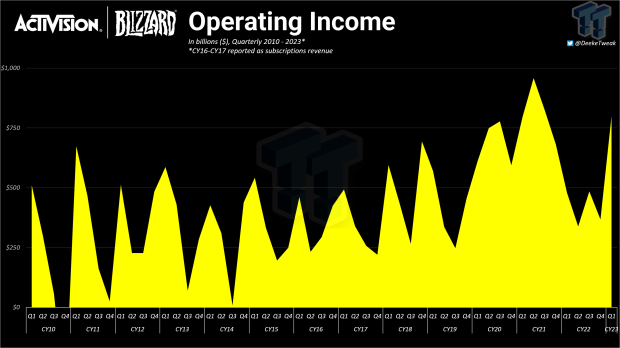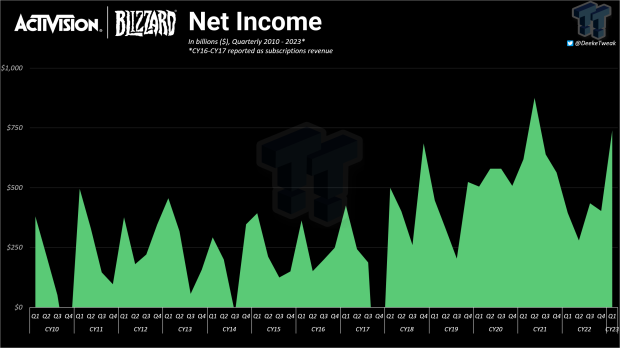 Activision spent $1.58 billion in total costs and expenses, including but not limited to, product development ($402 million), operational costs of its games, marketing ($278 million), and administrative costs ($238 million). After all expenses were paid, Activision recorded $740 million in net income, or profit, during the period.
The company ended the Q1 period with $8.9 billion in net cash.