The release of Valve's Stream Deck has been something of a disruption in the PC gaming space. Even though it wasn't the first gaming handheld PC in the style of something like the Nintendo Switch, the ease of use, affordability, and console-like design have made it a runaway success.
And there's no better way to gauge the platform's success than by looking at the sheer number of peripherals and secondary devices designed for Valve's handheld. From docking stations to carry cases to new SSD drives. And now we can add Corsair's new MP600 MINI 1TB PCIe Gen4 NVMe M.2 2230 SSD to the list, a new storage solution that is "ideal for the Steam Deck and Microsoft Surface."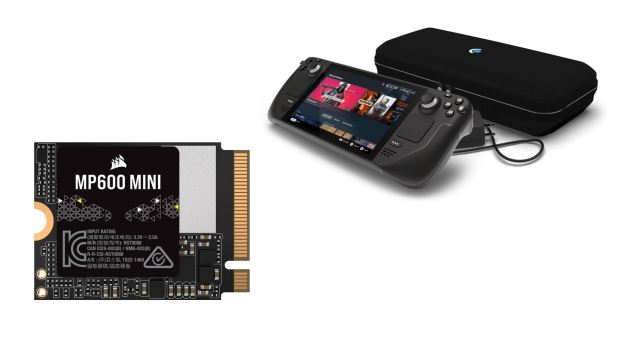 The 1TB capacity is aimed at Steam Deck owners, offering the best price-to-performance option for upgrading the internal NVMe SSD to house more game installs. As a PCIe Gen4 SSD, it provides up to 4,800 MB/s sequential read and writes performance - which would be an improvement even for the 512GB Steam Deck models.
Valve's Steam Deck uses the smaller (and rarer) M.2 2230 SSD form factor, which meant that until recently, upgrade options were limited. With the success of the Steam Deck, though, we're seeing new M.2 2230 SSD form factor options from more suppliers like the one here from Corsair.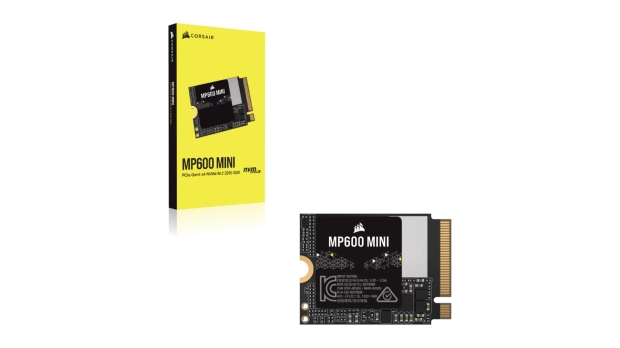 The Corsair MP600 MINI uses the Phison PS5021-E21T controller alongside 3D TLC NAND technology. Corsair lists the new SSD drive on its website, but there don't seem to be many listings with the drive in stock. That should change in the coming days, with pricing expected to be somewhere around USD 130 to USD 150.