With the launch of the new GeForce RTX 4070 graphics card, many have noticed that there's stock available for almost every model in most markets. Also, pricing has remained close to the MSRP of USD 599 and sometimes even lower. Videocardz.com recently reported that a GeForce RTX 4070 model from Palit saw its price drop in Poland to roughly 9% below the MSRP in the region.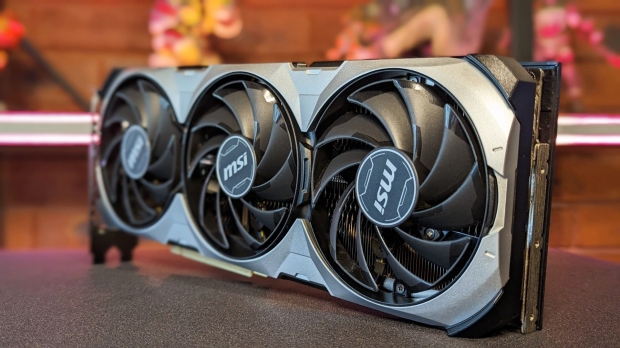 Although exact sales figures aren't available, based on retailer info and charts, it's pretty clear that the new GPU hasn't been flying off the shelves. Would the situation have been different if the GeForce RTX 4070 landed with the same MSRP as the GeForce RTX 3070? Indeed, a USD 499 price point would make the GeForce RTX 3080-like performance of the RTX 4070 more attractive.
Perhaps the performance needed to be notably higher than the RTX 3080, where the previous generation's RTX 3070 was able to match the flagship RTX 2080 Ti.
Although we've heard wind of price cuts coming to the GeForce RTX 40 Series, new info from China points to NVIDIA simply slowing down production, with the company informing its AICs that supply for the GeForce RTX 4070 will effectively stop for a month.
Stopping supply by a month will minimize the oversupply of the new GPU to allow partners to sell through the current inventory and remaining GeForce RTX 30 Series stock. There are still previous-generation GPUs, so sales have been slow for the RTX 4070. With AMD lowering the price point of its 16GB RDNA 2 cards like the Radeon RX 6950 XT, 6900 Xt, and 6800 XT, massive discounts on these GPUs are hard to resist.
As seen in US retailer Newegg, cards like the GeForce RTX 3060 Ti and the Radeon RX 6600 series, available for anywhere between USD 200 to USD 450, make up the current best-selling GPUs list. The GeForce RTX 4070 is nowhere to be seen on the list, though a GIGABYTE GeForce RTX 4090 is currently number two as it's being sold as part of a bundle.
TechEpiphany, which tracks sales in Germany, shows that even though the MSI GeForce RTX 4070 Ventus 3X made the top of the list, AMD sold the most units during the RTX 4070's launch week. Again, due to previous-gen cards like the Radeon RX 6600 XT still selling well. Interestingly, TechEpiphany's figures show that the Radeon RX 7900 XT and 7900 XTX are both very popular in Germany.