Not that it's practical to take the axial fans from NVIDIA's GeForce RTX 4090 and GeForce RTX 4080 graphics cards and use them in a DIY CPU cooling setup, but you can get your hands-on the same fans, which is exactly what someone has done with the results shared on the Chiphell forums.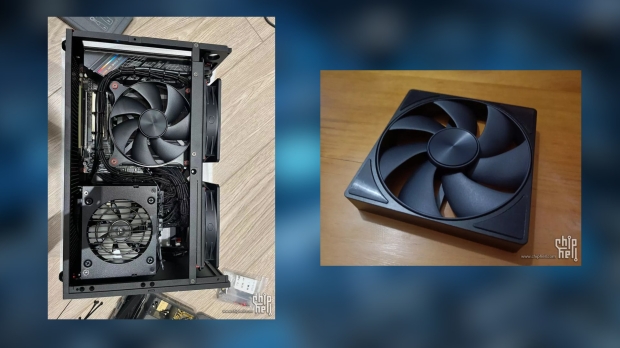 The axial fans from the Founders Edition GPUs were used to cool an Intel Core i5-13600KF processor, where the operating temperature dropped considerably when stacked up against traditional cooling. Compared to the Thermalright TL-C12 cooler, the temperature dropped by up to nine degrees Celsius when using NVIDIA's Founders Edition fans during the Cinebench R23 benchmark.
Compared to the Cooler Master Mobius 120P ARGB, a more well-known cooler, temperatures dropped by up to five degrees Celsius.
NVIDIA's RTX 4090 and RTX 4080 use Nidec's AD4A31K04 and AD4A31K05 cooling fans, with the difference being airflow direction due to the unique design of Founders Edition cards. You can pick these up via Chinese online retailers like AliExpress for around USD 20 due to them not conforming to the standard 120mm design.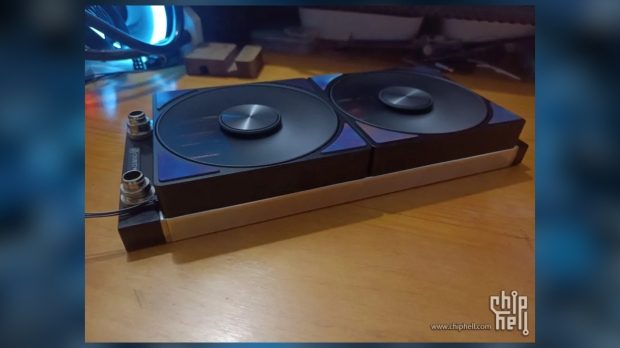 Mounting is a pure DIY deal, and in keeping with the spirit of the GeForce RTX 40 Series, they use a custom 6-pin ribbon cable for power that requires a 4-pin adaptor. With so many fan options, this is more of a fun DIY experiment than a practical thing many could try for themselves.
Still, NVIDIA redesigned and improved the axial fans for its Founders Edition cards for the GeForce RTX 40 Series for improved airflow and lower noise. The enthusiast notes that the custom NVIDIA fans delivered a lower noise output for this CPU mod, though there's an audible hum when spinning at lower RPMs.