After making nearly $67 billion from the Switch and achieving the third best-selling console of all time, Nintendo is now conquering the box office.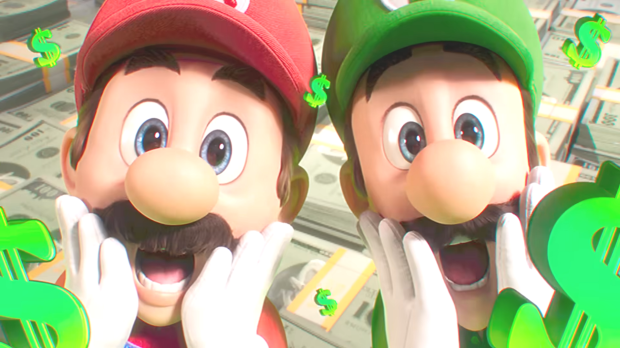 Nintendo's new Super Mario Bros. movie isn't just a success--the film is now the top best-earning video game adaptation of all time by breaking the $500 million mark, beating other popular game films like World of Warcraft ($439 million), Pokemon Detective Pikachu ($449 million), and Sonic The Hedgehog 2 ($405 million).
The Mario movie is actually the second-largest animated film of all time, with the top stop being reserved for Illumination's mega-popular Minions The Rise of Gru ($942 million). The movie's success was long predicted by analysts, especially considering Mario is one of the most-recognized pop culture icons in modern history.
Interestingly enough, Mario is actually one of the 13 films to ever pass the $500 million mark since 2019, before the movie-going market was interrupted by COVID-19 lockdowns.
The film comes at an interesting time for Nintendo. The Switch handheld-console hybrid family turns 7 years old in 2023, and the Mario movie may help ignite new console and game sales as more consumers buy content to continue the experience after the movie. Nintendo is known to be conservative opportunists and it's likely that the film's release was strategically planned to help the Switch carry forward into a seventh, eighth, and possibly ninth year.
Nintendo has repeatedly said that it will use potential adaptations to bring more product awareness to consumers and it will be interesting to see if the film helps boost Switch console and software sales.