VLC Media Player is one of the most popular standalone apps for playing video files on PC, and today comes word that it's adding support for NVIDIA's RTX Video Super Resolution.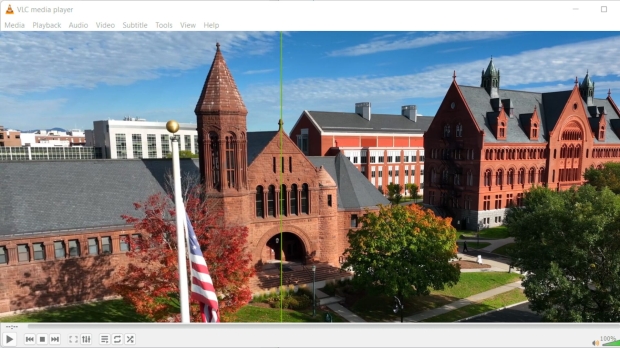 Those that have been using a PC for years, you're undoubtedly familiar with VLC and have probably used it for decades and have a bunch of old videos ready for some AI magic.
NVIDIA's RTX Video Super Resolution is an AI-enhanced tool to improve the visual quality of lower-resolution video when played back at a higher resolution. Until now has been limited to browser-based video streams. On that front, the technology works best when the source material is of decent quality - as it can only do so much with low-quality stuff.
The addition to VLC is interesting because it supports offline videos, giving the countless out there that use the popular app the option to enhance video playback with a GeForce RTX GPU that supports NVIDIA's new tech.
Like DLSS for gaming, RTX Video Super Resolution uses AI algorithms and the Tensor Cores of GeForce RTX hardware to add more detail to videos running in a high resolution. The initial release for Chromium browsers brought the technology to YouTube, where video compression artifacts and lower-quality presentations benefited from the AI-based upscaling.
Enabling RTX Video Super Resolution is done via the NVIDIA Control Panel, where you can set the level for how much enhancement you want to see. Higher levels offer more enhancements but also require more GPU power to run.
The RTX Video Super Resolution update for VLC Media Player is available now, and you can grab the latest version from the official VideoLAN site here.