Seagate is bringing the Light and Dark Side of The Force to its FireCuda PCIe Gen4 NVMe SSDs via the cool-looking Lightsaber Collection Special Edition.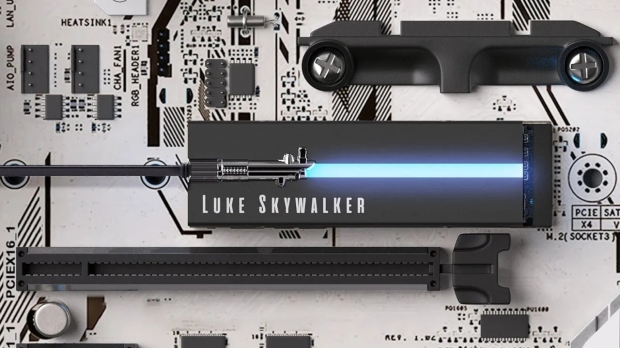 The custom heatsinks on these Lightsaber Collection Special Edition FireCuda PCIe Gen4 NVMe SSDs feature swappable RGB-lit lightsabers modeled after the blades wielded by Star Wars characters Obi-Wan Kenobi, Darth Vader, and Luke Skywalker.
The little mini lightsabers on these drives look impressive and highly detailed and will look fantastic in a custom build. Available in 1TB and 2TB variants, they use high-end FireCuda PCIe Gen4 NVMe SSD hardware to deliver up to 7,300 MB/s read speeds. Which is the fastest possible PCIe Gen4 speed you can get.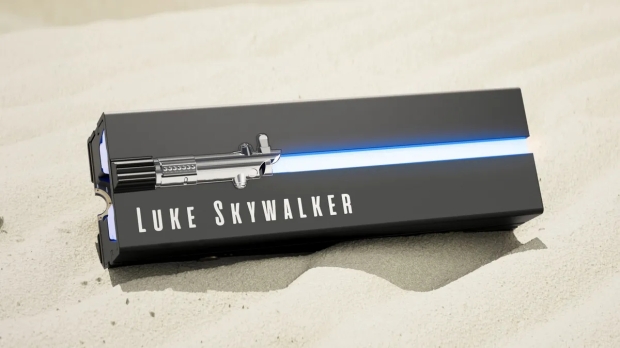 With the upcoming release of the highly-anticipated Star Wars Jedi: Survivor, installing and running the game off one of these would be sweet.
Best of all, you don't need to choose which Star Wars character you want as the front plate is swappable, so you can switch between Darth Vader and Luke Skywalker depending on your mood for the day - and sync your system's RGB lighting in the process.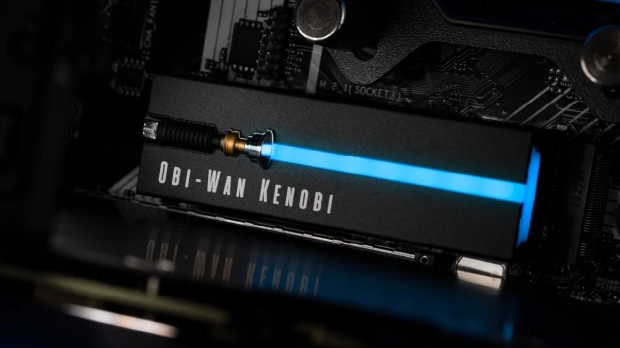 The 2TB model (link at the end of the article) is currently on sale at Amazon for USD 279.99, but as of writing is temporarily out of stock. It's not hard to imagine why, as these custom Lightsaber Collection Special Edition FireCuda PCIe Gen4 NVMe SSDs represent some of the best-looking Star Wars PC hardware to date.
The SSDs also have a 5-year warranty and come with access to Seagate's 3-year Rescue Data Recovery Service.