Microsoft has signed multiple 10-year deals to bring Call of Duty to cloud and console competitors, including a drafted PlayStation deal that Sony has yet to sign. Even still, Sony does not trust that Microsoft will not make Call of Duty exclusive--or at least, pull it from PlayStation platforms.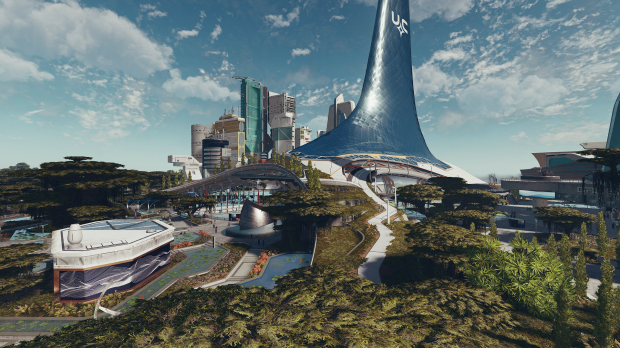 Sony has reiterated its belief that Microsoft has a large incentive to make Call of Duty exclusive to Xbox and remove the franchise from PlayStation at some point. In a new response to the CMA's recent report, Sony legal counsel makes a case that Microsoft's exclusionary conduct following its $7.5 billion merger with ZeniMax is indicative of how Microsoft will also treat Activision-Blizzard games and content.
Microsoft has announced that multiple ZeniMax games including Redfall, Starfield, and The Elder Scrolls VI will be exclusive to Xbox platforms, and Sony believes that Microsoft could also do the same with Call of Duty.
"As the CMA knows, the European Commission found that Microsoft would not have an incentive to foreclose access to Bethesda games, although it has in fact done so," SIE legal counsel said in the provisionary findings addendum response.
Counsel also cites the recent IGN interview where Redfall creative director Harvey Smith indicated the game was originally in development for both Xbox and PlayStation, but the PS5 version of Redfall was scrapped shortly after the acquisition.
Sony's lawyers continue:
"As the CMA is aware, since Microsoft acquired ZeniMax, Microsoft announced that future ZeniMax titles - including Starfield, Elder Scrolls VI, and Redfall - will be Xbox exclusives.

"In so doing, Microsoft reversed assurances made prior to the ZeniMax acquisition that Microsoft "would not have the incentive to cease or limit making ZeniMax games available for purchase on rival consoles" and statements that it "highly encourage[s] cross-platform play [because] if it's good for the gaming ecosystem, it's good for us... What we'll do in the long run is we don't have intentions of just pulling all of Bethesda content out of Sony."
Microsoft has said repeatedly that it will treat Call of Duty similarly to Minecraft by expanding access to the game, not constricting it. This has been underlined by multiple 10-year licensing deals to bring Call of Duty to competing cloud platforms like NVIDIA's GeForce Now and Boosteroid, as well as offer Call of Duty to the Nintendo Switch, a platform that has yet to get a single Call of Duty game.