New research has been published about a very strange explosion that was detected in 2018. This explosion stunned astronomers when it was discovered, as it was pancake-shaped rather than spherical.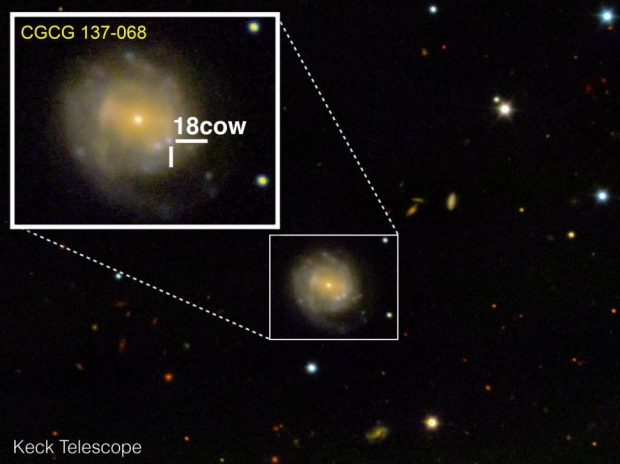 This particular explosion was the very first detected fast blue optical transient (FBOT) explosion, which is currently a grey area for astronomers, as only four others have been detected since the 2018 event officially known as AT2018cow, or the Cow. What is known is that this explosion occurred 180 million light years away from Earth and was approximately the size of the entire solar system.
Additionally, an FBOT explosion behaves very differently when compared to the most typical type of space explosion, a supernova, which happens when a star runs out of its fuel and begins to collapse under its own gravity. A supernova explosion is typically spherical or round, while research suggests that the Cow, or these explosions in general, are more flattened and disk-shaped.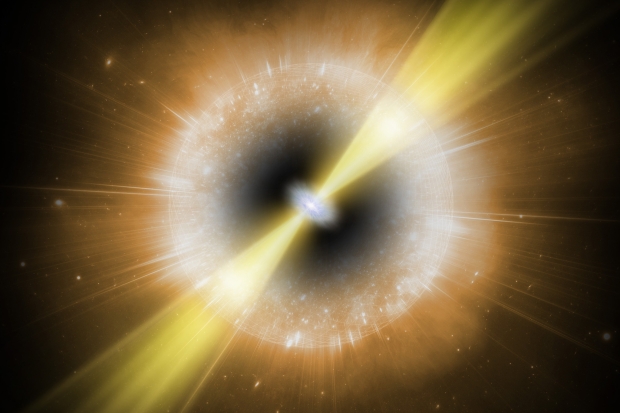 The team of researchers behind the new paper published in the journal Monthly Notices of the Royal Astronomical Society on March 30 explains they looked into how the light from the Cow vibrated across a single plane, leading them to determine its strange shape and by extension, move FBOTs further away from the definition of standard supernovas. Using the newly acquired data, the team was able to reconstruct a 3D rendering of the explosion and map the event all the way out to its outer edges, giving an even more accurate estimation of its shape.
With this newly published research, the team behind the paper plans on diving into the data of the four other FBOTs that have been detected to see if these other events are also pancake-shaped. This new approach to analyzing FBOTs may unlock more information about the seemingly rare cosmic event.
In other space news, NASA has announced the first group of astronauts that will return to the Moon in more than 50 years as part of the agency's Artemis II mission. The group will ride upon the Space Launch System (SLS) rocket and take the Orion capsule on a multiple-day journey around the Moon, conducting vital reconnaissance and testing all of the spacecraft's capabilities ahead of Artemis III, where NASA plans on putting astronauts back on the surface of the Moon.
If you are interested in learning more about the Artemis II mission or the astronauts that will be undertaking the long journey, check out the below link.