WhatsApp users who look at competing messaging services like iMessage and wish that they too could edit their sent messages, relax. WhatsApp is working on making messages editable on your platform of choice as well. Now the company is reportedly getting closer to launching the feature and has begun to test a new alert message relating to edited messages.
While WhatsApp has allowed messages to delete messages for some time, the ability to actually edit them in place has eluded its users for even longer. Apple added the ability to edit messages with iOS 16 in 2022 and now WhatsApp is playing catchup. A new report by the WhatsApp watchers at WABetaInfo shows that the testing continues and that WhatsApp is working on a new alert that will show when a message has been successfully edited for all participants of a chat.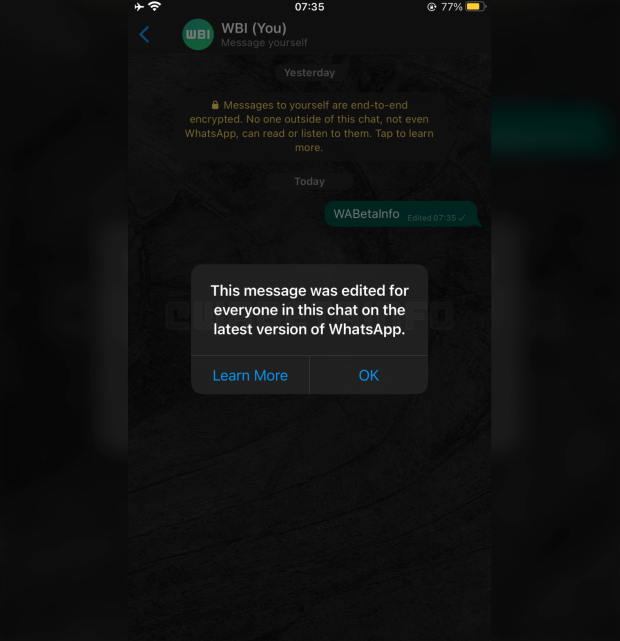 WABetaInfo has shared a screenshot of a message being edited in the latest beta of WhatsApp that is available in TestFlight. That screenshot shows an alert confirming the message has been edited so that the person who edited it can be sure the change was completed for everyone. That means we won't be left wondering if the edited version has been pushed to everyone in the chat, at least.
There is still no word on when this editable messages feature will roll out to all WhatsApp users unfortunately, but we can only assume that it won't be too much longer. WhatsApp has been testing the feature for a long time at this point and it will have to be released eventually. Especially as other competing services add the feature themselves.