The Microsoft-Activision merger has been approved without conditions by Japan's Fair Trade Commission (JFTC), the agency today announced.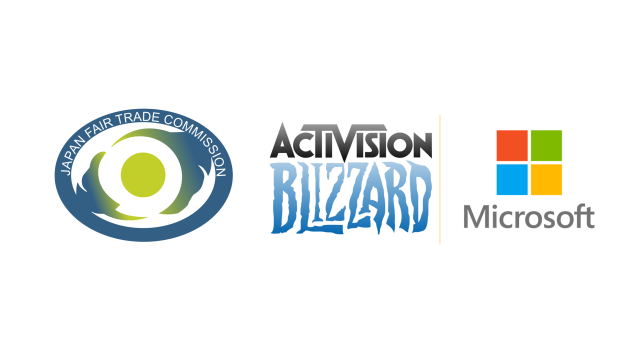 Microsoft's proposed $68.7 billion acquisition of Activision Blizzard King made another breakthrough as another worldwide regulator has cleared the deal. The merger has been greenlit in Japan, with the JFTC saying that the combination is "unlikely to result in substantially restraining competition in any particular fields of trade." The regulators will not issue a cease and desist order (which seems to be analogous to the FTC's move to block the merger). Japanese regulators have now completed their review of the merger.
Japan is the fifth global regulator to approve the Microsoft-Activision merger. The list of territories that have cleared and approved the deal include:
The JFTC's approval is noteworthy because the region is home to both Nintendo and Sony, two of the video games industry's illustrious Big Three triumvirate that rules the console market. Microsoft does not have a noteworthy market presence in Japan so it's believed the deal is unlikely to affect the region's video games market.
Regulators like the FTC in the United States, the EC in Europe, and the CMA in the United Kingdom have yet to make official decisions on the merger. Things are reportedly looking favorable for approval in Europe, and regulators in the UK recently eliminated one of their principle worries about anti-competitive effects, however the FTC still wants to block the merger with its administrative action.
FTC regulators are currently pressuring both Microsoft and Activision-Blizzard for many more documents that have yet to be submitted as evidence during the current discovery phase of proceedings.