Regarding keyboard and mouse combos with funky designs, we often think of RGB-lit tanks with neon lights aimed at the gaming market. Of course, there are exceptions, like Logitech's stylish and retro typewriter-inspired Pop Keys range.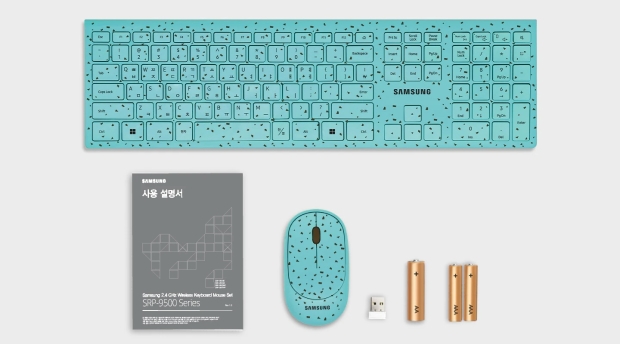 The new Samsung Wireless Keyboard and Mouse Mint Choco combo take a different route - a road leading to sweet dessert delights.
You don't often want to bite into a PC mouse to see if it's full of ice cream, but that's precisely what happened when I first saw this new mint chocolate ice cream design. Chocolate chips sprinkled on top of a mint-colored keyboard and mouse combo, a new design currently listed on Samsung's Korean site. Here's hoping the design makes its way to the rest of the world because there's nothing quite as universal as chocolate and ice cream.
As for the keyboard itself, it weighs in at a light 464 grams and features similarly small measurements of 436 x 125 x 23mm with a full-size design that includes a numpad. The ice cream finish features a wear-resistant coating too, so if you "accidentally" take a little nibble, it should survive unscathed - and remain delicious. To look at.
The mouse is ultralight, too, weighing in at 49 grams. The mouse and keyboard interface via a 2.4 GHz dongle, with a single AA battery required for the mouse and two AAA batteries for the keyboard. This isn't a keyboard and mouse combo designed for gaming - the mouse itself only features a max DPI setting of 1600 - but more of a desktop piece to add a little dessert style to using your PC.
We'd love to see Samsung expand this release to include an entire range of ice-cream-flavored peripherals. Bring on the rum raisin.