You don't need to be a heavy WhatsApp user to have too many dead chats hanging around and now the instant messaging platform seems to be working on fixing that.
Dead chats are group chats that you joined for whatever reason but no longer need. Those chats could be set up to organize a work night out for example. And once they're done, they're done. WhatsApp is reported to be working on a feature that will make those chats easier to clean up when they're no longer useful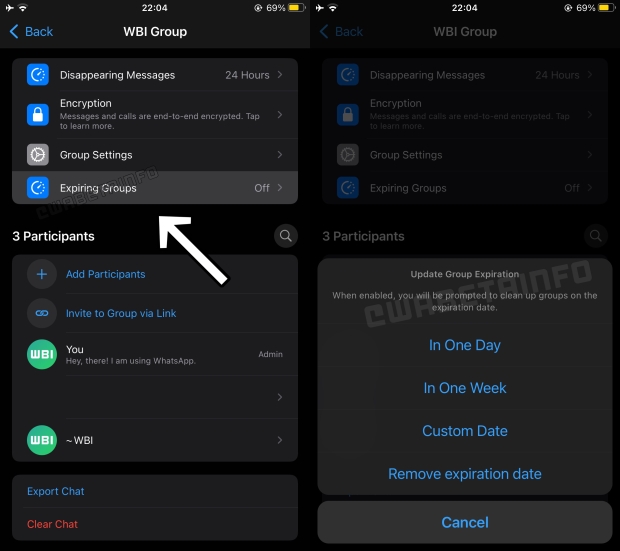 The feature, dubbed expiring chats, is now available in the latest version of WhatsApp that's available to beta testers via TestFlight. That means that those of us who have the shipping version of WhatsApp can't make use of the feature just yet, but that will hopefully change soon enough.
WABetaInfo reports that the feature allows users to set a date after which they will be reminded that the chat is no longer needed and can be cleaned up. The app allows any date to be set, with shortcuts for a week and a single day also available. There's an option to remove an expiration date if you change your mind, too.
This feature could be a real boon for anyone whose WhatsApp is full of chats that they no longer need but never cleared out. We'll of course have to wait for WhatsApp to roll the feature out to everyone, but that's hopefully just around the corner. For now, it's just a matter of waiting and letting those beta testers do their thing.