Today the Nintendo Switch turned six years old. To celebrate, we'll be taking a closer look at the platform's megaton success on the games market and how the Switch lays out the future of the Mario-maker.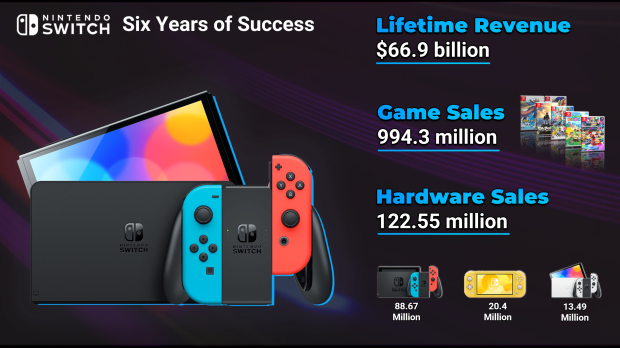 Six years ago on March 3, 2017, Nintendo changed the entire games industry by releasing its innovative new Switch system. Everything that Nintendo has done in the past has led up to the Switch; the system combines both of Nintendo's best-selling form factors into one handheld-console hybrid. The Switch skyrocketed to success from the get-go, propelling Nintendo's business to new modern day highs.
The Switch shows no signs of slowing down. The platform has generated incredible amounts of hardware and software sales while also invigorating Nintendo's business with its first-ever subscription service. Nintendo has used the Switch to push its business towards a digital market while keeping things steady, controlled, and measurable by the company.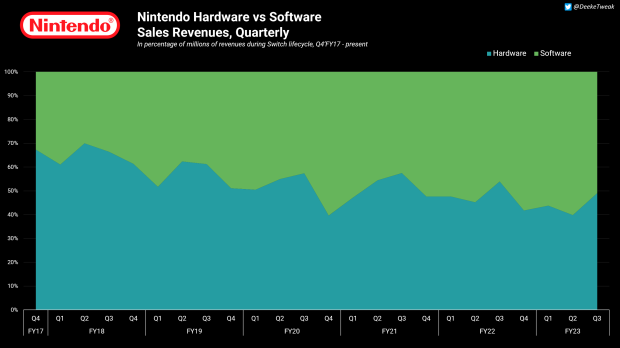 To date, the Nintendo Switch has made tens of billions of dollars. Our records show that the Nintendo Switch platform has made $66.9 billion from launch in March 2017 to December 2022, driven by immediately profitable console sales and extremely lucrative first-party software purchases among an empire of third-party sales.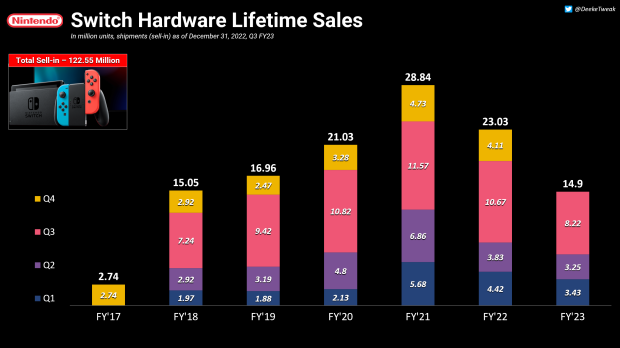 The Switch's install base is likewise immensely high. In fact, the Nintendo Switch is now Nintendo's second best-selling hardware of all time, second only to the DS handheld with its 154 million sales. The Switch has shipped 122.55 million units as of holiday 2022.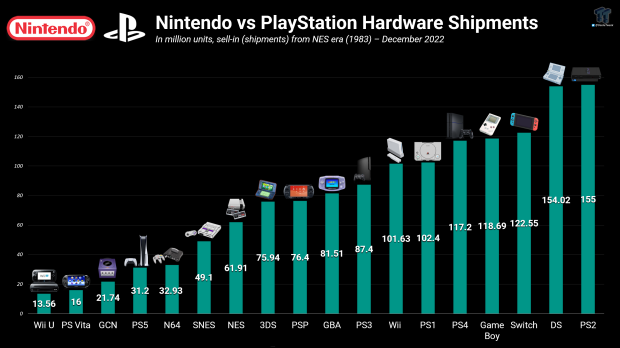 The Switch is actually the third best-selling system of all time among all competitors, including Sony. The total hardware sales market pecking order looks like this: PS2 (155m), DS (154.02m), and Switch (122.55m).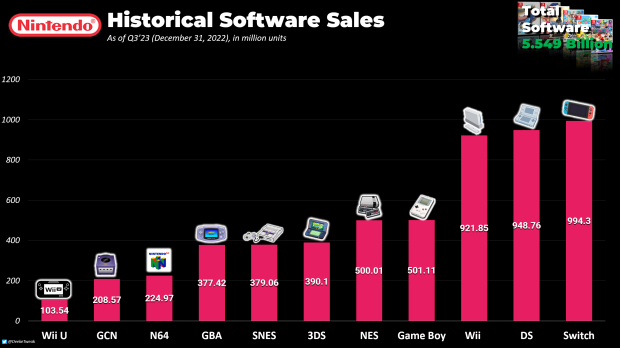 In terms of software, the Switch is now the best Nintendo platform of all time. The Switch has sold 994.3 million games as of Holiday 2022 and should break 1 billion sales by early 2023.
Nintendo Switch Online is also a big success with 36 million subscribers, which actually beats Xbox Game Pass and is only 10 million or so subscribers away from taking on PlayStation's mighty PlayStation Plus subscription service.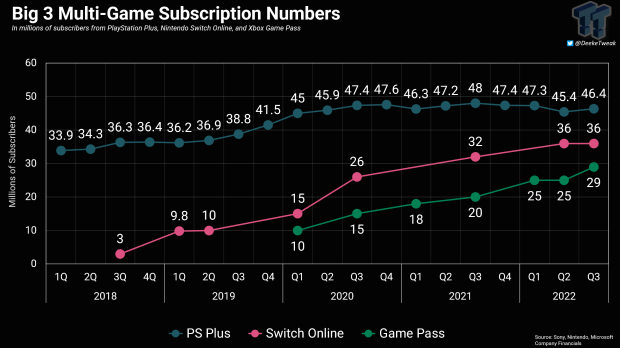 Nintendo is now looking towards the future with a brand new Switch successor that is believed to deliver 4K gaming through NVIDIA's DLSS upscaling technology.