OnePlus already has the OnePlus 11 available to buy and it's generally accepted to be a pretty good phone for those who want to try something different from the usual iPhones, Pixels, and Galaxies. But OnePlus has shared something new. And it's a stunner.
Say hello to the OnePlus 11 Concept, a gorgeous phone that you can't actually buy but that we really. really wish that we could. Because it's pretty great to look at.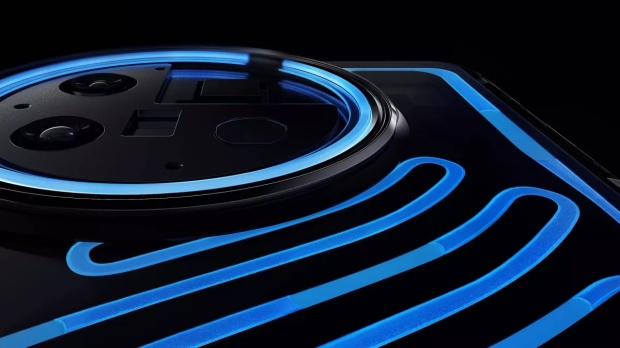 There is more to the OnePlus 11 Concept than that black aesthetic and blue cooling channels, though. For starters, those cooling channels are full of liquid that keeps the phone's processor and other bits and pieces nice and cool. How cool? Well, that depends on what you're doing but OnePlus reckons that you can expect to see temperatures a couple of degrees lower than you would otherwise.
As for what that all means in use, OnePlus says that you would see charging speed up because of the lower temperature, not to mention better gaming performance thanks to the cooler GPU.
That's all pretty sweet, but you obviously can't buy the OnePlus 11 Concept - it's just here to show off what OnePlus could do if it really wanted to. And we really want it to!
As for what you can buy, well there's that OnePlus 11 and its rather fancy Qualcomm Snapdragon 8 Gen 2 chip. That's the same chip that would be in the OnePlus 11 Concept. You know, if it was really real and you could buy one.