Red Dead Redemption 2 continues to achieve impressive sales more than four years after its launch.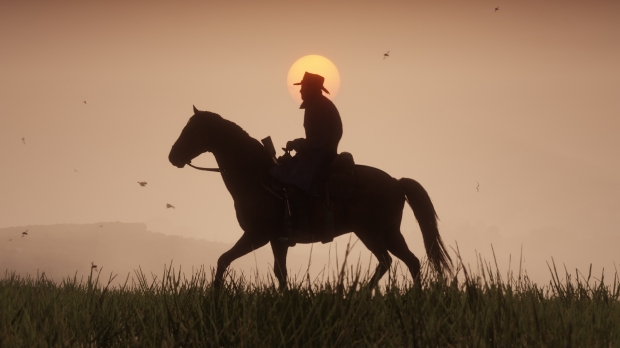 Rockstar Games' Wild West sim Red Dead Redemption 2 has now broken 50 million shipments worldwide, Take-Two Interactive has announced. This represents a strong 4 million quarter-over-quarter increase in total platform shipments. The new milestone pushes total Red Dead Redemption franchise sales past 74 million to date, with the first RDR making up about 24 million copies.
Take-Two Interactive management says the sales spike was a result of successful promotions during the holidays. Red Dead Redemption 2 has been on sale for many months now and Amazon currently has copies for less than $20 on both PlayStation 4 and Xbox One.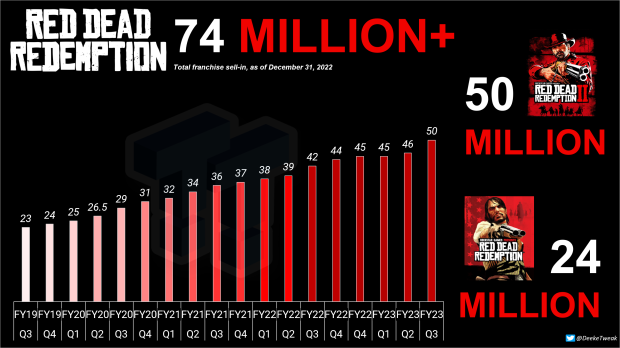 "Red Dead Redemption 2 also continues to resonate strongly with players, ranking as the No. 1 selling game on Steam for the quarter-end, No. 3 for 2022," Take-Two Interactive CEO Strauss Zelnick said in the Q3 earnings call.
"We were pleased with the performance of Red Dead Redemption 2, which outpaced our expectations driven by successful holiday promotions and events."
There were no comments about any sort of meaningful expansions or DLC updates to Red Dead Online, the game's free online multiplayer mode that includes in-game purchases. Red Dead Redemption 2 and Red Dead Online are expected to contribute--albeit to a lesser extent--to Rockstar Games' 17% net bookings earnings share in the company's Fiscal Year 2023 forecasts.
Rumblings around the games industry hinted at a possible Red Dead Redemption remaster for current-gen hardware, however these plans were reportedly cancelled due to GTA 6's demanding development and the poor reception with the recent GTA remaster trilogy.