Many unknown objects have been popping up on US military radar systems over the weekend, with the US government authorizing the removal of three unknown objects.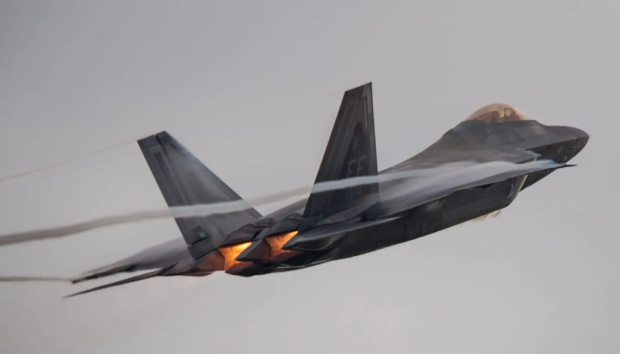 US military detected an object on radar systems on Friday, the object popped up near Alaska, and the US military responded with a fighter jet being sent out first to inspect it and then later destroy it. The following day the North American Aerospace Defense Command (NORAD) detected an unknown object near Canadian airspace, which after deliberation between US President Joe Biden and Canadian Prime Minister Justin Trudeau, was also brought down.
The third object was detected over Lake Huron and, much like the two previous objects, was shot down by US fighter jets. So, why is the US military suddenly detecting these unknown objects within US airspace? According to Gen. Glen VanHerck, the commander of North American Aerospace Defense Command and US Northern Command, these objects began appearing on radar systems when NORAD switched from searching for larger objects to much smaller objects.
Additionally, VanHerck says that NORAD added more filtering to its radar systems, saying the Aerospace Defense Command made adjustments to the speed of the objects they were searching for and their altitude. VanHerck explained that these detected objects are showing up because they are small and aren't moving very fast at all. According to VanHerck, these objects are deemed very slow for the airspace and are only moving as fast as the wind.
"What we're seeing is very, very small objects that produce a very, very low radar cross-section. These are very, very slow objects in the space, if you will, going at the speed of the wind essentially," says VanHerck.
The commander attributes these changes in radar systems and a "heightened alert" by radar operators to look out for smaller/slower objects to the uptick in UFOs appearing in American skies. It should be noted that NORAD has upped its scrutiny on US airspace since the detection of China's weather balloon that turned out to have intelligence-gathering capabilities, per the Pentagon. China's balloon was taken down by an F-22 fighter jet, and its wreckage was recovered, which revealed several devices capable of geolocating communications.
However, the three unknown objects shot down over the weekend aren't balloons, as the US military has emphasized the terminology they are using is deliberate. VanHerck explained that officials are specifically calling these anomalies "objects" and "not balloons, for a reason." US officials have said they won't give a specific description of the object or reveal its origins until an analysis has been conducted on the recovered wreckage. It should be noted that military personnel is currently in the process of recovering the wreckage for each of the objects.